Samsung smartphones have a great reputation in the mobile phone industry, thanks to their innovative technology and features and their cutting-edge looks. If you own a Samsung smartphone, you are probably a seasoned smartphone user and you are looking for the best storage capacity, speed, and highest quality touchscreen for delivering everything from music to videos and web content. But with so many great Samsung smartphones in the market, though, how do you choose the best one for you?
Below is a list of some of the top Samsung smartphones available. Take a look at the features each one offers and then decide what you really want and need, and which smartphone will fit your budget best.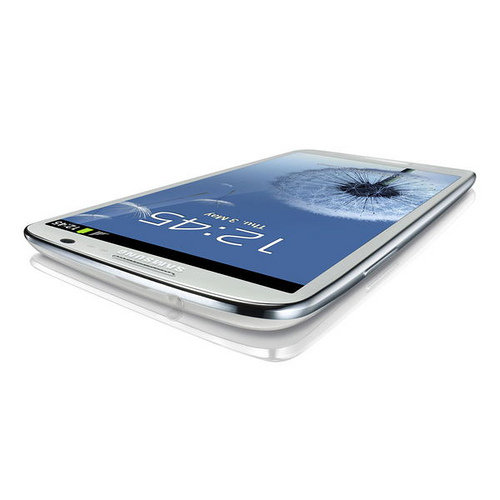 Samsung Galaxy S3
Checkout: Samsung Galaxy S3 vs Nokia Lumia 920
The Samsung Galaxy S3 is quite possibly the best smartphone in the market, beating out the rest of the competition from other brands. Not only does the phone boast a sleek, very slim design, making it light and easy to hold, but its sensitive touchscreen is also vibrant and sharp, thanks to its 309 ppi pixel density. This means that, no matter what light you are under or how tired your eyes are, you will be able to see what is on the screen clearly. And what is even more convenient is that the battery life is still strong even though this touchscreen requires so much power.
An 8-megapixel camera allows you to take incredible photos, with no need to carry around a separate camera at all anymore. In addition to all of these features, the Samsung Galaxy S3 makes it simple to maintain all of your media files on your phone, thanks to its high storage capacity, and its speed leaves nothing to be desired, which means you can surf the web, play HD videos, and enjoy apps to your heart's content.
Check out: Samsung Galaxy S4 Specifications
Samsung Galaxy S2
Right below the Samsung Galaxy S3 is the S2 model, which also delivers on just about everything you need, so it can be hard to decide between the two mobile phones, as they are both at the top of the current market offerings.
The Samsung Galaxy S2, like the S3, features an outstanding 8-megapixel camera, which most other mobile smartphones simply don't have. Take as many high-quality photos and videos as you want because this phone also comes with massive storage capacity.
When it comes to making calls, the Samsung Galaxy S2 has great call clarity, and when it comes to surfing the web, it doesn't get much faster on any other smartphone. Download apps quickly and load sites with dramatic speed. Plus, with integrated Flash, you can surf the web as you would on a desktop computer or laptop and enjoy all of its features, including streaming HD videos and playing online games or just checking the news.
Check out: Top 10 Android Smartphones
Samsung Galaxy Nexus
The Samsung Galaxy Nexus is an LTE-capable smartphone, but its battery life and storage capacity are not as strong as the S2 and S3 models. However, you can still enjoy its vibrant touchscreen and Android 4.0 Ice Cream Sandwich features.
Lisa enjoys writing about the latest Samsung smartphones, as the brand is always putting out some of the best mobile phones on the market and coming up with innovative features. She got a great deal on the Samsung Tocco F480 Pink by checking prices at uSwitch.com, a leading UK comparison site.