Hello, today we are going to talk about some of the top shooting games on different platforms such as Android, PC and PSP. Definitely it was hard but somehow I managed to decide few shooting games that are leading on its respective platform. So let's start with our list of best shooting on different platforms yet in 2016.
Best Shooting Game on Android:
There are so many awesome games out on Android that it became really difficult for me to choose out the best of them. After all the struggle I had to go through, I decided to take Modern Combat 5: Black out.
Modern Combat 5: Black out:
It is a first person shooter game developed by Game Loft for Android. It got released in 2014 as the fifth game of the series and is still rocking the hearts of the players. It also available for Windows Phones, IOS and other mobile platforms but here I am going to talk about its Android version only.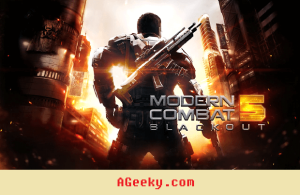 Gameplay:
Talking about gameplay, I don't have words to praise the game. Well just like the previous games you are able to shoot, run, crawl, can use grenades, headshots and all other stuff that a player does in a FPS game. Of course you require an internet connection to play the game. You can choose a soldier depending on what you like. It could be assault, sniper, support or heavy gunner. This is the first time in Modern Combat series that you can do that. This doesn't mean that once you in respective class you can't use other weapons but you won't be master in them like you are in the class you've chosen. Missions are full of fun and brief and it won't take you more than 5 to complete a mission.
Other Modes:
Modern Combat 5:Black out is a full of fun and realistic shooting environment where battles are real hot and challenging. Squad VS Squad in multiplayer will be something that would take your gaming experience to a new level. While playing MP, now you can chat your team players. Playing limited time events, you can win some cool rewards. Bounty Hunter and Recon are amazing addition to the new soldier classes.
Modern Combat 5: Black Out has an awesome story where your protagonist Phoenix is on the best campaign of his life. So are you ready to play this amazing game on your Android right now? Download it from Google Play Store right now by clicking this link.
Best Shooting Game on PC:
Well there are a lot of franchises out that are doing their best to beat up its rival. Of all the shooting games I have played, I think none has the Battle and Game quality better than the Battlefield 4.
Intro of battlefield 4:
Battlefield 4 is a first person shooter game developed and publish by Electronic Arts and Game engine Dice for Microsoft Windows, Play Station 4 and Xbox consoles. It was released in 2013 and is yet ruling the first person shooting genre. What makes this game so special? Let's have a quick review on the game.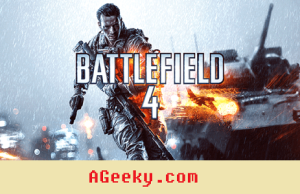 Gameplay and Other Modes:
In Battlefield 4, you will find yourself in a real battle where two US army is fighting Russians and sometimes Chinese Army in an intense battlefield. Considered as one of the most realistic first person shooting games ever, this is a game that is the beat of every FPS lover's heart. You shooting, bombing, running, crawling and every other thing to win the best over your enemies. There are four soldier classes in the Multiplayer. You can play as Assault, Support, Engineer and Recon. Each class has its own unique weapons and Arsenal. You will be able to choose amongst the best weapons in each class. Each weapon has its own specialization. Some weapons might suit your gameplay style while some would not. Choose the weapon that suits you and start your campaign to earn 1000s of kills and become General of the Army.
There are a lot of matches to play. You can play Conquest, Team death match, Gun Master and Rush. You can play matches from 100 tickets up to 1000 tickets. In Conquest you will have to run other team out of tickets by capturing more and more sectors. In Team Death Match reach the set number of tickets to become victorious.
Now are you pumped enough to the life of real battle? Well if yes then follow this link to buy the game and have your Battlefield 4 experience. You can buy the game here.
Best Shooting Game on PSP:
I have never been a player of Play Station Portable or PSP but for the article sake I had to dig up through Google the best shooting game for it. Well it turned out that the Best shooting game on PSP would be the one that I had played on PC too i.e. The Gun.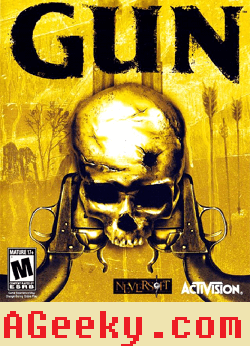 The Gun is a third person action-adventure developed by NEVERSOFT for all the major platforms including PSP. The game got released in November 2005 and is still the love of many gamers even after all the evolution in games.
The Gun provides you an open environment where you ground is ready for you to shoot down your enemies and progress through a wonderful storyline. Your primary weapon is a powerful revolver along with many other guns such as rifles and shotguns. Along with storyline you can also perform interesting side missions. Colton White is your protagonist who travels from town to town and confronts groups of bandits. He is brave as well as coward but that depends on the player whether he fights or choose to escape the battle.
If you like hunting then there are plenty of animals such as Stray dogs, buffalos and horses to hunt down. Bounty hunting, poker matches and cattle herding is the part of the side missions. Game is full of adventure and a real gift for PSP players. You can buy game from market or can also download the game online. You can download The Gun from here .
So, this was the list of best shooting games for pc, android and PSP and their download links. If you want to share your thoughts or give suggesions about other games, use the comment form below.