Blue Screen such as NTKRNLMP.exe errors are the ones that we really hate. Not only they are hard to fix sometimes but also take a lot of time. There are many fixes that are suggested on Microsoft forums. However, it is quite difficult to find one suitable for yourself. That's because you are not sure which one of them is going to work. Because the reasons behind everyone's error is difficult. That's why I formulated a guide which contains different suggested fixes for this issue. You can try each one of them until you get the problem fixed.
These Blue screen errors occur due to many reason. One of the main reasons is when the power goes off accidentally. You are unable to properly shut down your computer and it causes this problem. This could occur either due to software or hardware. But that is not important we are going to focus on different ways about how we can fix this. So let's start with the post. It is better that you try them one by one until the problem gets fixed.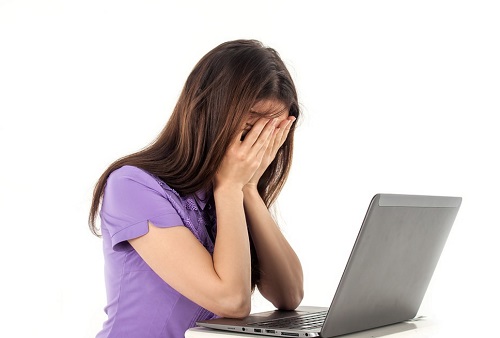 Fix #1: Undoing changes that have recently been made.
There might be many changes that you have made recently on your computer. When the power goes off, these changes cause problem with the software. Here is how you can restore these changes and fix the blue screen error.
1. Open the start by clicking on it and in the search bar type 'System Restore'.
2. Once you have opened it, you will see a set on instructions.
3. Following these instructions you will be able to reset your changes.
See if you won't face the blur screen error in the future.
Fix #2: Action center can be used to search for solutions.
Action center has greatly been improved in Windows 7 and above versions. You action center can help you fix this blue screen error. You can open Action Center with the following steps.
1. Open the control panel first.
2. Below System and Security, click on review your computer status.
3. Now choose the Maintenance option.
4. Now click the option saying check for solutions to problem reports.
5. Click on check for solutions.
Now if there are any problems, your windows will notify you of them and also guide you to fix them.
Fix #3: Update your system.
Many people are not habitual to update their computer which is a grave mistake. Updating your computer is very important for your computer. Old and outdated firmware can cause many problems. That's why it should be your first priority to keep your system updated. Below is how you easily do that.
1. Go to the search bar and type 'Windows Updates'.
2. It will lead you to the windows default updates.
3. In there, search for updated and wait for some time.
4. The system will notify you of all the updates that are required for your computer.
5. Download and install those updated and it should fix your Blue Screen error NTKRNLMP.exe.
Did you find this guide helpful? Don't forget to leave us your feedback in the comments section. Also keep visiting AGEEKY's home page to see what's new on our website.