For music lovers Mix Cloud is like a paradise where they can stream all of their favorite music from all the radio shows, DJ mixes and podcasts, which can be downloaded by the users. It is a British music streaming service which was founded in London by Nikhil Shah, Nico Perez, Mat Clayton and Sam Cooke in the year 2008.
It is an audio music streaming website that has its own audio format but you can also download the music in Mp3 from mix cloud too but will talk later how to do that. The best way to do this thing is too use online tools that automatically converts the mix cloud URL into mp3 format file and then provides a download option from which you can download the song.
Download Music from Mixcloud with TunesGo:
A very good and reliable option to download music from Mixcloud is TunesGo. It is a software for both Android and IOS and also Microsoft Windows that let you download music from these websites such as Sound Cloud and Mixcloud easily on your fingertips. It also makes music transfer easier from Windows to Mac, from IOS to Android etc. Here you are going to learn how to download music with the help of TunesGo and also going to know about several features that this software provides. So let us tell you first that what are the distinguished features that make this TunesGo software a very special one?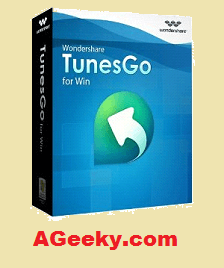 Features:
There are many mentionable features that TunesGo provide but we're going to talk on some of them.
Your favorite video streaming website You Tube is your personal music source in TunesGo. You can stream, download and transfer all of your favorite music from You Tube and then transfer to any of your underuse device.
How many music or video streaming website do you know? I bet there will be maximum of 10 to 20 website that you know even if you are very good. But TunesGo supports more than 1000 websites from which you would want to download music. Now imagine how much bigger will your music world be when you have a software like TunesGo.
It lets you transfer music to all devices you could have. To Mac, to Pc, to Android and IOS or any other device that is under your use, TunesGo would do the job.
Now you can use iTunes with Android and that is possible only because of TunesGo. So get it as soon as you can to enlarge your music world.
You can create your separate music library full of lovely music and also iTunes playlists can be shared on it. This provides the maximum synchronization of your music sources. This really is an awesome thing to have.
Since you know enough about TunesGo and now you have an urge to use it. Download tunego software for mixcloud here and enjoy!
How to download Mix Cloud on android or iOS?
It is a very easy process and there is nothing very complex in downloading Mix Cloud for your iOS or Android. See the following steps to do that.
Type 'Mix Cloud' on google and go to the official site of Mix Cloud.
Once on site, login with Facebook or conventional sign up method and after signing in, you will be promoted to a page where you will see two buttons to download the app either for your iOS or Android.
When now if you have an iPhone or iPad then you would go for iOS option otherwise of course you would choose the Android button. You can also listen only on your PC without downloading the apps.
And this is how you easily download the Mix Cloud app for your phone:
Mixcould to mp3 converter:
Here is the step by step guide to convert and download mixcloud songs in mp3.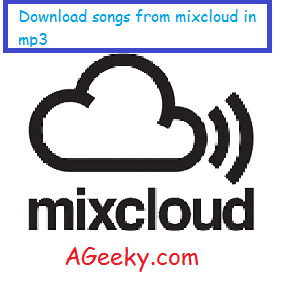 How to download MixCloud music in Mp3?
There are a lot of users who always look for the Mp3 music to save it on their PC or SD in phones so they can enjoy it anywhere they go when they don't have the internet service since its necessary to run Mix Cloud if you don't have the downloads.
Downloading Mix Cloud music isn't difficult either. There are a number of online convertor tools that allow you to download the Mix Cloud music in Mp3 and the process isn't very complex either. Most noticeable of those convertors are the Mix Cloud downloader and Cloud download that can be searched easily on google. Following are the easy steps on how to do that.
While listening a song on Mix Cloud, copy the song URL from the address bar and put it any of those above two sites mentioned before i.e. Cloud Downloader or Mix Cloud downloader.
You will be able to see a green download button, just click on that and let it do the rest.
And now you are licensed to enjoy all of your favorite music anywhere and that's all because of this amazing online music streamer Mix Cloud.