HTC One is the latest Smartphone from HTC that is designed to change entire Smartphone experience. This phone is already launched and it will be available in India by the end of March 2013, here's HTC One review based on its specifications.
Its sleek aluminum body gives it very attractive look, dual frontal speakers gives it enough sound for a party that too without destroying the quality, on its 4.7 inch screen you get 1920 x 1080 resolution with 468 pixels per inch that is best display in market, 1.7 GHz quad core processor with 2 GB RAM and Adreno320 Graphics gives it enough power to perform, innovative 4 Megapixel (Ultra pixel) camera that gives better pictures in low light also, 2.1 megapixel front camera, up to 64 GB storage capacity gives enough space for everything.
Do Check: HTC Butterfly Features and Price in India
HTC one support Android jelly bean with HTC's latest sense UI, which redefines Smartphone experience using blink feed. Blink feed replaces default android icons with personalized news article stream of news, social networking update, videos, photos and much more just like windows phone. Also HTC removed default android hardware buttons and it comes with only 2 hardware buttons that includes "home" and "back". Back button will also work as task switcher on long press.
HTC one can also work as TV remote and program reminder tool also depending on support from TV.
Its price is not announced yet for Indian market but is expected to be around 42000 INR.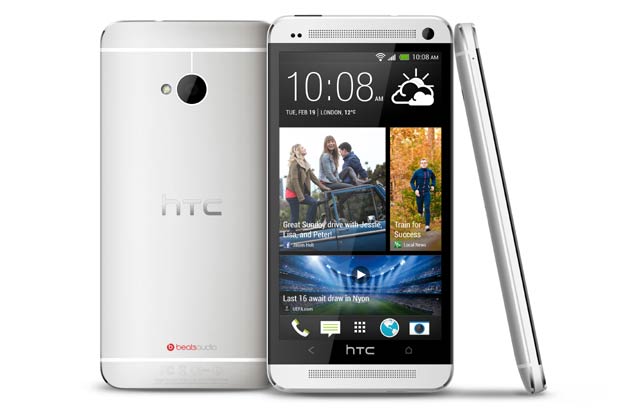 HTC One Review Based on Specification
Screen:
4.7 inch screen with 1080p display and 468 pixels per inch density makes it best display phone available till date. It screen resolution is 1920 x 1080 pixels and its entire screen boost experience of viewing by these tremendous features. Its glass is Infinity glass which is resistant to scratches and glare.
Performance:
HTC One is powered by 1.7 GHz quad core snapdragon 600 processor with 2 GB RAM and adreno 320 Graphics processor that make it a very power full hand held device. With this power you can run watch any high definition movie or play any game on it and it will never slow down at any moment. Its 2300 mAH battery is designed to give a good performance for its run time.
Do Check: HTC One X Plus Features, Specifications and Price
Camera:
It has 4 Megapixels primary camera but this 4 megapixel camera is designed to give better images and that's why HTC claims it as ultra pixel camera. Sensor size of this camera is three times bigger than a normal mobile camera and that's why picture quality of this 4 mp camera equals to 12 mega-pixel camera and it gives best picture even in low light. It has 5 level flash also that means flash is set automatically as per distance to subject. Its frontal camera is 2.1 mega pixels and frontal as well as primary camera both can record full HD videos. It also supports continuous shooting and VideoPic that allows you to click multiple images just by clicking once.
Sound:
HTC one is powered by dual frontal speaker that makes it sound way better than any Smartphone. Most of the Smartphone give noisy sound on higher volume but with dual speaker and inbuilt amplifier you can even do a party with this phones studio quality sound with beats audio.
Storage:
HTC one comes in two variants – 32 GB and 64 GB version so you get space depending on your model. Other than inbuilt storage every HTC One phone gets 25 GB of cloud storage free from drop box for 2 years.
Connectivity:
HTC One's connectivity options includes 3G, Wi-Fi, Bluetooth 4.0, HDMI and GPS with A-GPS support and GLONASS.
Operating System and Software:
This phone runs on the Android v4.1 Jelly bean with latest HTC senses 5 UI and blink feed that redefine its experience.
Price:
Price of HTC One is not exposed yet for Indian market but it is expected to be 42000 INR.
Availability:
This phone shall be available in India on every popular online mobile store and shops after March 2013.
That's all for now !
Comments are appreciated …