Today I have come up with a game for music maniacs. You must have a lot of music on your phone. Listening to music every day is something that everyone does. But wouldn't it be awesome if the music in your phone makes a good game? This sounds great and yeah it can be done using an app named Music Mania. You can download this game by downloading the free Music Mania APK from our site. The APK is completely free to download and is a clean file. Means it doesn't contain any bugs and viruses which could harm your device. Also, I am going to talk about the features and game modes of music mania. For that, there is a review written below. Read it so you can how what is in Music Mania for you.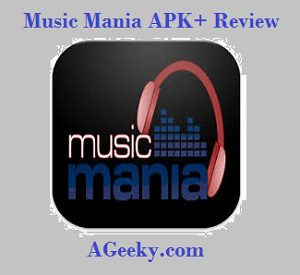 Music Mania APK Review:
Music Maniac is an amazing game. This game can be played using soundtracks available in your phone. One thing that you should know is that this game can't be played without music. You've got to have at least 20 songs to start playing the game. This is a unique game which depends on the music on your android phone. Never before in the history of the android market was a game made like this. The more music you have on your phone, more interesting will be the game. This game makes a quiz out of your music and you will need to answer to score points. Greater the number of the correct answers more will be the score. I would really like to appreciate the genius who made this game. He really changed the concept of games and music. Let's see what is more inside Music Mania APK.
Music Maniac scans all the music present on your phone and makes questions out of it. If you are a regular listener then you would be able to answer more questions. The quiz contains a total of 20 questions made from your music. You can answer those questions to score more and more points. You can also challenge a friend to play with you and then see who wins. It can be a real fun if you and your friend listen to the same kind of music. Because then, the knowledge level will be same between two of you and there won't be any injustice. In this, you can have endless fun while playing this amazing music game.
Game Modes:
The game has a total of three modes. 1st one is the arcade mode. In this game mode, there will be no limit on the time. You can take as much as time to answer a question. Though in this mode, a song will be played only once to you. Listen to it carefully and then answer the question to score points. With no time limit, you can take as much as time you want and answer the questions. This mode is easy to be played and you can score a lot of points in it.
2nd mode is the Timed mode which is quite difficult than the first one. In this mode, there will be a time limit set for each question. If you fail to answer the question within the time limit, you will lose points. Also, the song will be played for a shorter time making it more difficult. But you can become a real pro and beat your friends by mastering this mode.
3rd and the last mode is the Challenge mode. In this mode, you will have even shorter time than the timed mode. Questions will be harder and it will give you a tough time. Rest is the same as in time mode but more difficult of course. So aren't you finding this game to be a real fun thing? Download the free Music Mania APK to begin with the fun.
Download Music Mania v1.0.4 (Latest Version) APK Free:
You can download the latest apk of game Music Mania below: