Sound cloud and YouTube are one of the most used websites for music streaming but there is a lot of difference between them. YouTube is a video streaming website while on sound cloud you can only stream music in audio. But here in this post we are talking about what's better? So we will have a quick look on what is most beneficial to people, so let's get on of a match SoundCloud vs YouTube.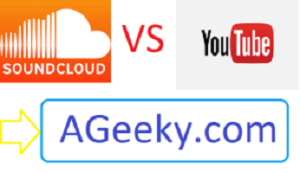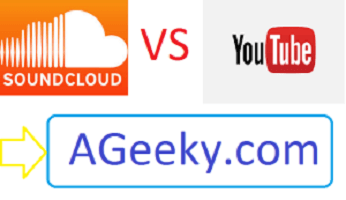 Sound cloud or Youtube for music:
Here are some of the quick points that differentiate between both of the sites and display their importance at their places.
Sound Cloud is mainly for music purposes where you can listen, stream and upload all the music of your favorite artists and you can also record your on covers while YouTube is a video streaming website but those videos can be of any type such as music, learning, movies, comedy and any other kind of videos.
An advantage of Sound cloud is that when you like a song in it and have streamed it once, then you don't need to stream it again and again using internet but once streamed, you can hear it anytime without any internet connection at any time and now sound cloud also provides you with the download sources while in YouTube if you don't download a video, you can't watch it without internet connection.
When you want to download a video from YouTube there are a lot of mediums by which you can do that. There are number of downloaders such as internet download manager, free download manager and real player etc. There are various online plugins that download the videos for you in any quality from YouTube and can also convert and download them in mp3. In Sound cloud you don't enjoy the same thing. There are very limited/few download options and they aren't not always reliable. And before there were no download sources to download from sound cloud and it is just recently that they have done some work in this area.
Sound cloud is a complete free website when you can upload and download free music but on YouTube you can do some business by uploading the videos of people's interest and then earn the money from Google AdSense.
Put aside the differences, we're lucky that we have both of these amazing websites that have everything to keep us entertained.