If you've got a family vacation planned for this summer, you may be looking for ways to keep your little one occupied with games for toddlers during long hours of travel. Games are a great way to keep them playing happily, so you don't hear "Are we there yet?" too many times. As a bonus, some of these games are even educational. Here are some of the top iPhone games for toddlers.
Top iPhone Games for Toddlers
Balloonimals
Balloonimals is one of the best games for toddlers. This game is all about balloon animals. Your toddler can blow up the balloons, then a simple shake of the phone turns the balloon into an animal. They can play with the animals, and pop the balloon when they want to start again. Balloonimals has some really cool features your children will surely enjoy. For starters, they'll love the simple controls: shake to transform and blow to inflate. The game's graphics are equally enticing, especially the 3D baloonanimals. And last but not least, the playful squeaks and quacks will add to the game's innovative allure.
Pictureka!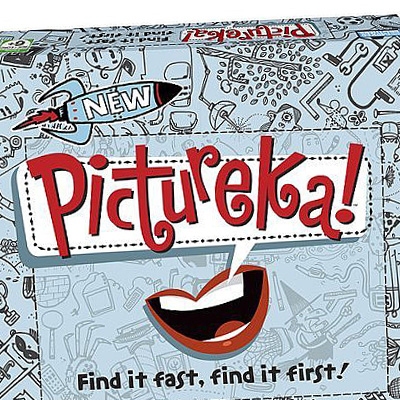 While not marketed as an educational game, this app does offer some learning opportunities for your kids. It is a hidden object game, where children need to find objects with a certain theme. For instance, they might be looking for "sharp things". The game is fun and interesting. It challenges their visual skills, and makes them think about everyday objects. Prepare your kids for an adventure, as Pictureka will certainly appeal to their senses. Hunt for the quirkiest animals, explore the 5 islands, and grab amazing bonuses for each challenge surpassed. Score as many points as you can and think fast because time is limited. 
Tozzle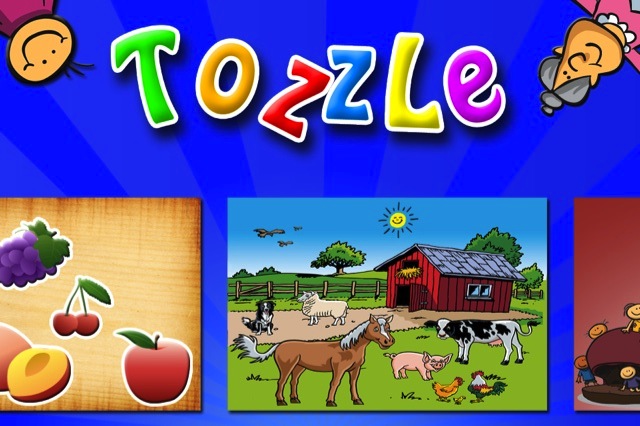 This game gives kids a wide range of puzzles, with a variety of difficulty levels and puzzle styles. The interface is easy for children to understand and use. The puzzles combine all sorts of objects in a silly way that goes over well with kids. Because of the number of puzzles available, Toozle can keep them entertained for a long time before they get tired of this game. With over 44 puzzle picture, this iPhone game helps kids improve their motor activity and shape recognition abilities. Suitable for kids aged 2 to 5.
AniMatch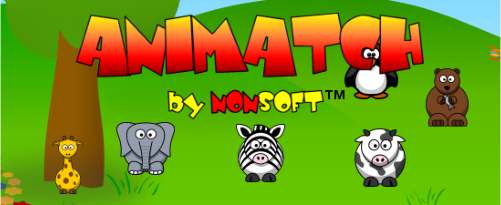 This is a matching game with an animal theme. The player needs to match up cute pictures of animals, and there are sounds, too. The interface is smooth, and kids find it easy to play as they search for a match for a lion or elephant. Though this is one of the earliest such games on the market, it is still one of the best kids' matching games in the App Store.  Suitable for kids aged 3 to 6. Some of the game's main features: 31 different animals, fun & educational animal sounds, excellent for developing kids' cognitive and memory skills, adorable, engaging graphics.
Cut the Rope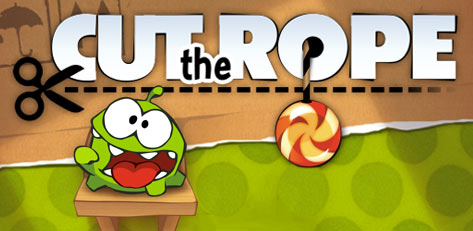 Cut the Rope is a game that can be enjoyed by a three year old, and by people much older, too. To play, kids have to cut a rope in order to solve simple puzzles based on physics. Doing it right lets them give candy to an adorable sugar-loving monster. The basic puzzles aren't too challenging, and the controls are easy enough for young children to understand. Suitable for kids age 3 and up. If you're looking for a fun way to develop your kid's passion for intriguing puzzles, Cut the Rope is an excellent choice.
Are you a concerned parent with a cheeky toddler? Well then an iPhone game is exactly what he needs to cool off. The best thing about the above mentioned games for toddlers is that they're both educational and fun to play.
From the list of toddler games shared above, which one do you like?
Comments are appreciated !!!
Author Bio: John Smith is the writer of this wonderful article. He loves kids and writing for them. He also runs an array of online gaming sites like Train Games 365 which is a place to enjoy all amazing train games.