In this pandemic situation of 2020, we have seen drastic changes in every field of life. We have seen the education system shift to the online learning system, but we have also seen some problems in this system regarding the engagement of students.
If you are facing the same issues with the online classes and don't know how to solve them, then this post is going to be of great help to each and every one of our readers. We will recommend you to read this post till the end so that you can engage yourself better in your online or conventional class. Teachers can also use this post and use these tools to engage their students with them in a better way!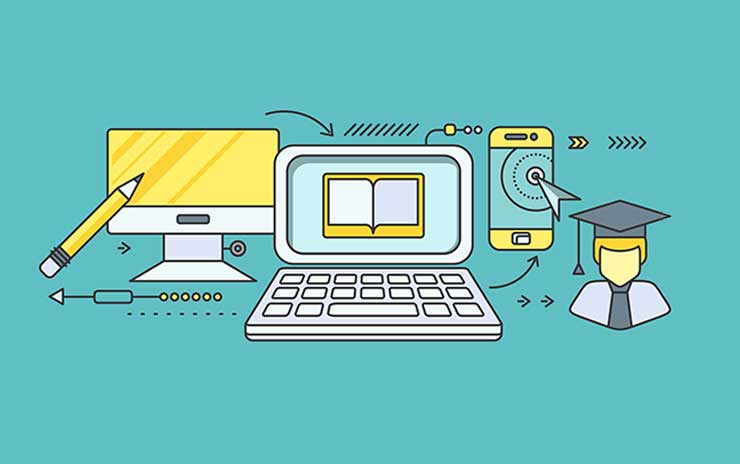 Google Forms
We're starting with the best tool in this context today. Google forms is a very famous and reputed tool, and obviously, as the name tells us this tool belongs to the famous search engine 'Google'! This online tool is one of the best ways to engage students in your classroom and the activities involved in it. Experts say that students perform well when they are given a chance to express themselves in the class without showing their identity. The google forms are the best way to cater to this experience, and you must know that many reputed institutes of higher education use this system as default.
Now you must be wondering how Google forms can engage students in the class. Well, you should know that google forms can easily help you in asking questions that you are embarrassed by asking in the class, you can easily receive feedback with this tool if you're a teacher and students can use this tool otherwise to reach their instructors. Many other tools can help you with all of these aspects, but google form is a free platform and is very easy to use and manage. You just need the basic knowledge of the web to use this tool like a pro.
PlagiarismSoftware.Net
A very common problem in the education systems is plagiarism. Students often go through the allegation of duplication even though they haven't committed it intentionally plus teachers also express their concerns regarding the problem of plagiarism checking. To get rid of this problem for both, we need a perfect solution which we have today under the banner of plagiarsimsoftware.net! You must have heard of several online plagiarism checkers available, but you must know that not all of the tools and sites are reliable to use and are accurate in their results!
We have seen many cases and reports where students have checked their work with free tools and have later on gotten accused of plagiarism for the same work that they have checked. Well, this is because the majority of plagiarism checker online use weak algorithms and small databases to check plagiarism. You must know that the copyright checker that we are talking about today is the premium tool and can be used by students as well as teachers. It is one of the most reliable tool you will find online for plagiarism checking!
Kahoot
Kahoot is another online tool famous in its own league. This tool can also help students a lot in engagement with their classes and lectures. You should know that this is a very handy and useful tool for you guys. One can create good quality quizzes and questionnaires for their classwork, and teachers especially can use this feature of the tool as quizzes are the most appreciated activity that can help in engagement and also in in-class fun! You should know that this tool is very workable for online classes as it is compatible with almost every device and with every operating software! Not only this is an amazing learning app, but it is one of the best education gaming apps that you will find in the formal atmosphere of a class or school for that matter!
Trello
Trello is a very popular platform all across the globe. You must know that especially in online classes it can be difficult for students to manage work assigned by different teachers and subjects as multitasking is not possible in a conference call or some other tool of the same sort. Now Trello helps students connect with their teachers with the help of cloud service. Teachers can easily engage their students with Trello as they can regularly assign as well as receive work with this platform. This is a super easy tool for both the parties plus you must know that this is free, so not using it would be a waste of an amazing opportunity of improving your learning experience!