While rooting your android you must make sure that there is not anything vulnerable. Framaroot app helps you to root your android without PC and I have taught that in one of the previous articles. There are a lot of ways to check of your device is vulnerable. But of course you will be looking for the easiest of them. The best way to do that is that you look for a software that does the job automatically. The best of software for this purpose is X-ray for android. Check for vulnerabilities with this app is also very easy. Now let's show you how to check vulnerabilities in Framaroot?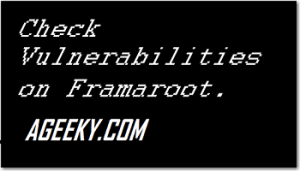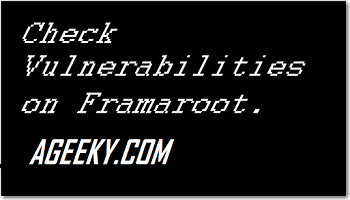 Step by Step guide on Check vulnerabilities Framaroot:
This is not a very difficult process. All you've got to do is follow this guide step by step and it will be done within no time.
First thing is first. Open Settings on your phone, go to Application, and check unknown source ON.
Open the web browser on your android and search for X-ray for Android.
Download it from the most reliable link which is the First one.
You will be given two download option, you can choose any.
Install X-ray for Android and Open it.
Once you open the application, you will see an option X-ray my device.
It will then start scanning your phone. Wait until the scan is over.
If your device will is vulnerable, you will be notified by the application. Some of the vulnerabilities that might be present could include ginger-break root exploit etc.
How to root your device using Framaroot?
It is always better to root your device using this software because it doesn't contain any complex procedures and you don't need a PC either. But after checking vulnerabilities how can someone root their Android device? This is a question for which you're going to find answer in the below step by step process.
Download and install the Framaroot app from here.
Now you will need to choose the option install super user.
After given different options, choose the first one and proceed the procedure.
Now if you are successful till now then you will get a message like this saying "Success, super user and SU binary installed". And it will ask you to restart your device. Follow the order and wait till it restarts. You can use root checker software to check whether it was a successful operation or not.
After the successful restart, your Android device has been rooted. Now enjoy your new rooted android and all the games, apps and stuff it provides.
And this is how you check whether your phone is vulnerable to root or not and what kind of vulnerability is present. Fix it as soon as you can if you want to root your device. I will soon be coming with an article to fix this problem. Stay tuned to AGEEKY!