In case you possesses a beastly rig, had spend thousands of dollars upon it and wanna know how potent the rig is then you must do try these famous CPU intensive games title. We guarantee these titles will bring your PC to knees when trying to crank them to max.
Let the count down begin.
Most CPU Intensive Games:
Here is our list of best cpu intensive games: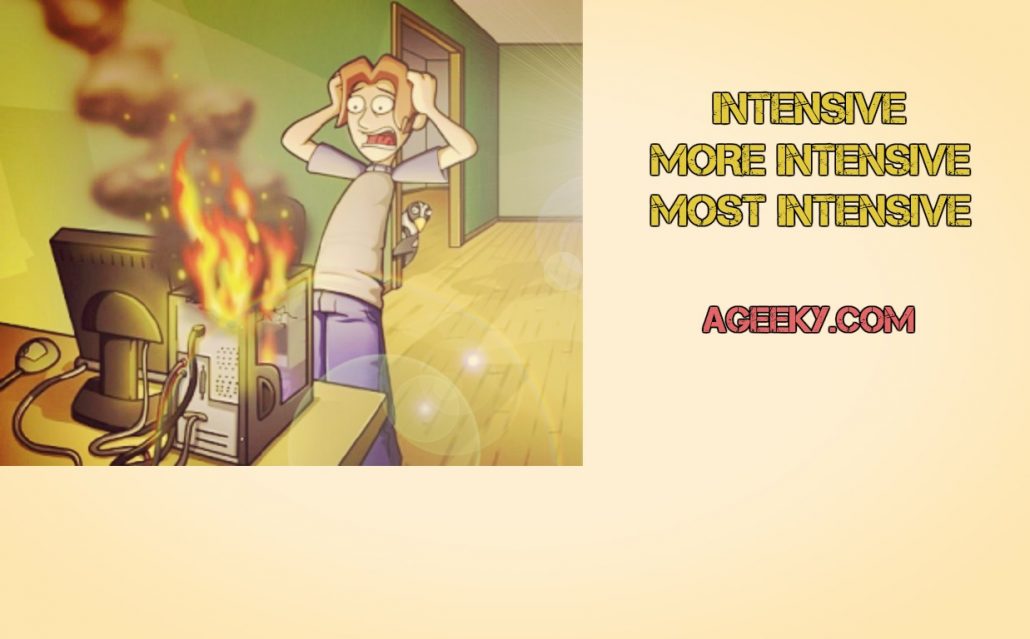 10. The Witcher 3 – Wild Hunt:
The Witcher 2 has already proved to be a great-looking video game, however, the Witcher 3 takes it to a completely new stage with its upgraded REDengine 3. Not just is the game is super graphically-intense with a bevy of sophisticated graphical features such as NVIDIA HairWorks, ambient occlusion, and depth of field, also it really is artistically a very beautiful game. The Witcher 2 was demanding because of a kind of Anti Alias known as Uber Sampling while the Witcher 3 chops the knees of your PC with the controversial NVIDIA Game Works. To run the game at max settings using 1080p resolution a GTX 970 is required paired with 8 GB of RAM and Intel Core i7 3770. For leaping on to 4K resolution GTX 980 SLi or a GTX 980 Ti (Oced) is a must with a beast Intel Core i7 4790k or above.
9. Crysis 3: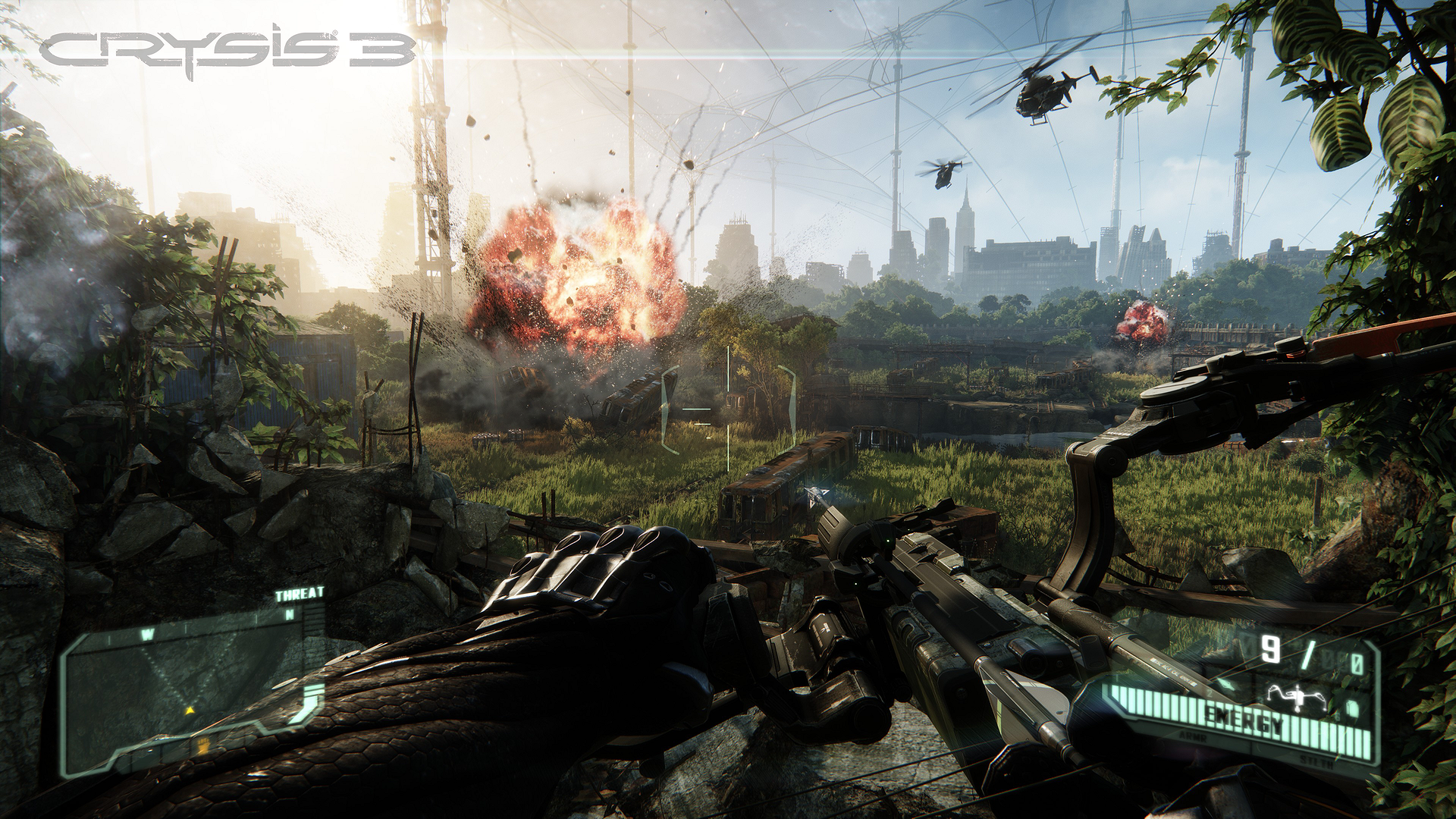 Whole of the Crysis series whether 1, 2 or Warhead, all of it was too much graphically intensive. Crytek upgraded its super flexible CryEngine 3 in an attempt to make even the very powerful rigs to weep. The first games took place predominantly in the jungle terrain, while the Crysis 3 takes gamers in the terrain of the urban jungle of New York City. The game is an AMD optimized title while the first titles were partnered with NVIDIA technologies like NVIDIA's 3D Vision. Further a lot tessellation, Anti Aliasing and textures had been added too. During explosions and grassy areas you can face a lot of FPS dips. In order to run Crysis 3 with fluid 60 FPS using at FHD using the max Anti-Aliasing that is 8MSAA, you will require AMD R9 290X or GTX 970 paired with 8 GB RAM and Intel Core i7 2700k. For playing it at 4k where AA is not necessary a NVIDIA GTX 980Ti or AMD Fury X will perform quite decent yes as the game is CPU intensive it may utilize all of your CPU cores.
8. Batman: Arkham Knight: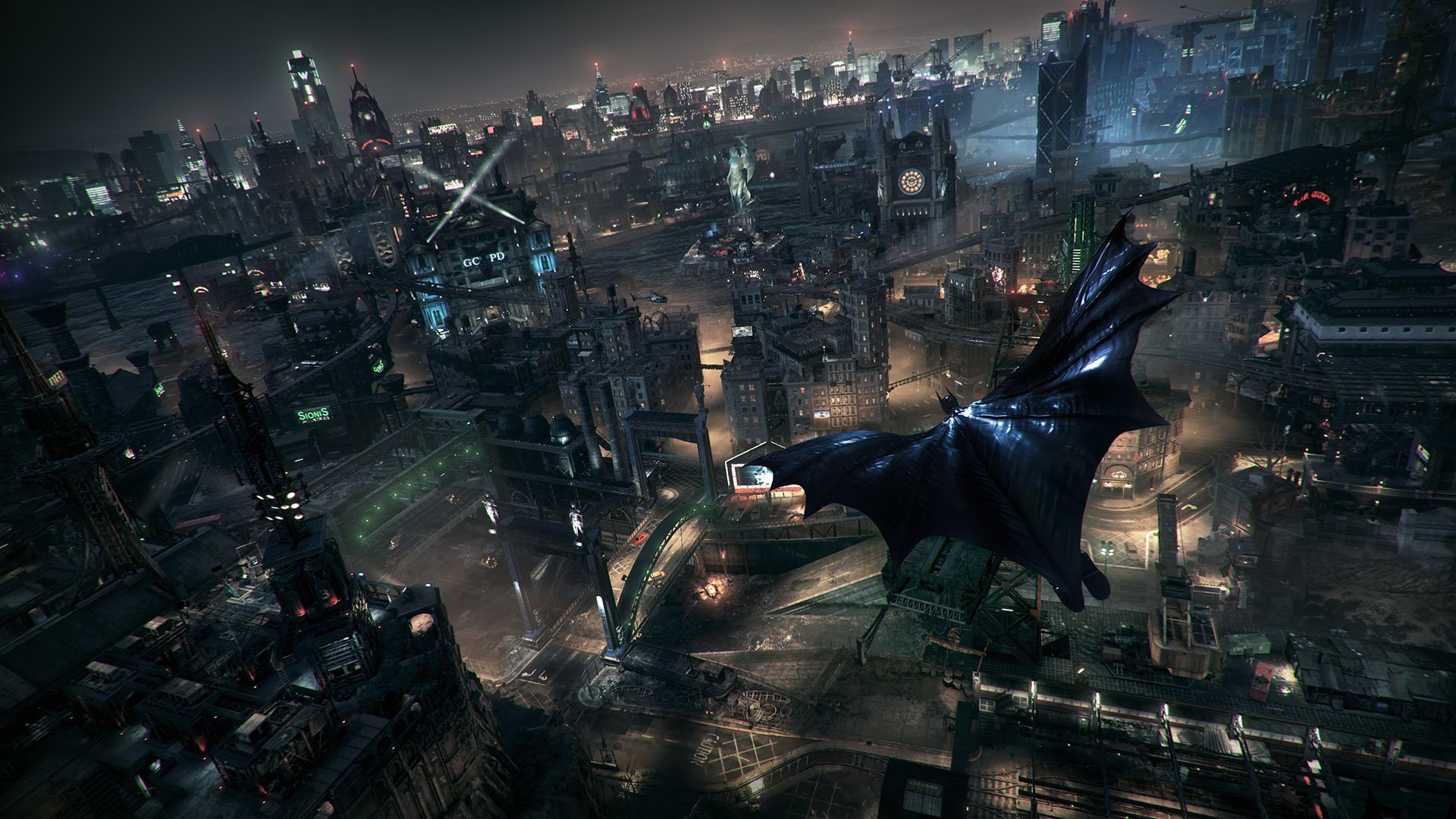 The Batman Arkham Knight is developed on UE3 coupled with APEX physX engine. The game was very badly optimized at the initial launch and then later was fixed up. The game like all of the batman series is partnered with NVIDIA and sports exclusively NVIDIA's physX tech. The game is quite demanding the previous gen GPUs like GTX 660 and HD 7870 can't even run it to medium at 1080p after turning on all of the cool features such as physX you will not even be able to run it at low settings. Even though the physX is rendered via GPU but still turning on the feature puts a lot of stress on CPU. Playing at 1080p max settings make sure that you have i7 4770 coupled with 8GB of RAM and NVIDIA's Geforce GTX 980 on the AMD side a Radeon Fury is enough. At 4K you will need GTX 980 SLi with i7 5820k.
7. Just Cause 3: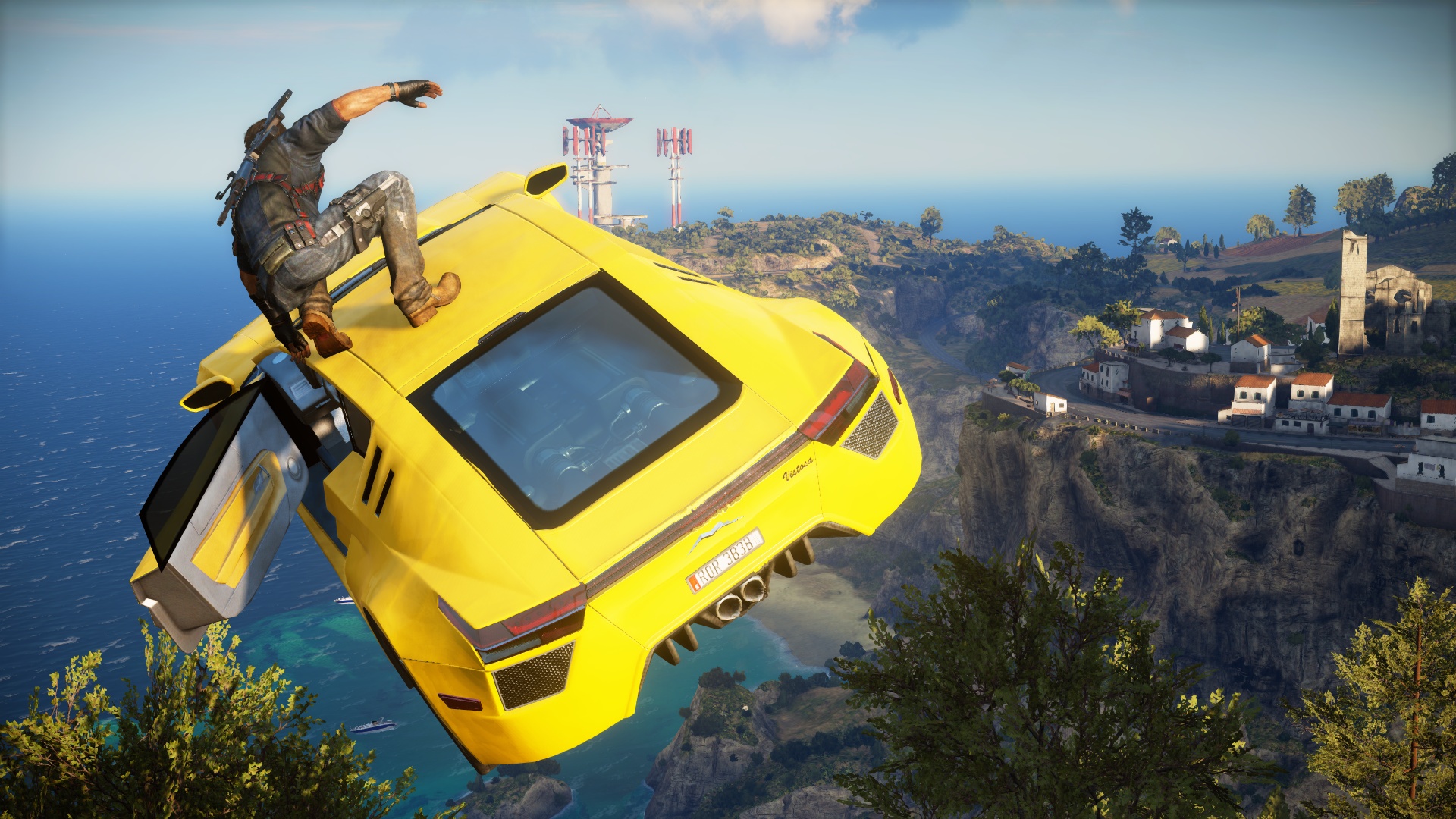 Just Cause 3 is an insane game. The game is developed on Avalanche Engine, which adds in all kind of intense physics (particle stimulation). The game map is huge. Further the the game has tons of sophisticated fire, explosion, and smoke effects which is very harsh to your Rig. We recommend an Intel Core i7 4790 with GTX 980 or Radeon Fury and 8GB of RAM and that's for 1920×1080. At Ultra High Definition we suggest you must have i7 5820k paired with GTX 980Ti or Fury X to run it with maxed settings except some AA. It is no 7 in our list of most CPU intensive games.
6. Assassin's Creed Syndicate: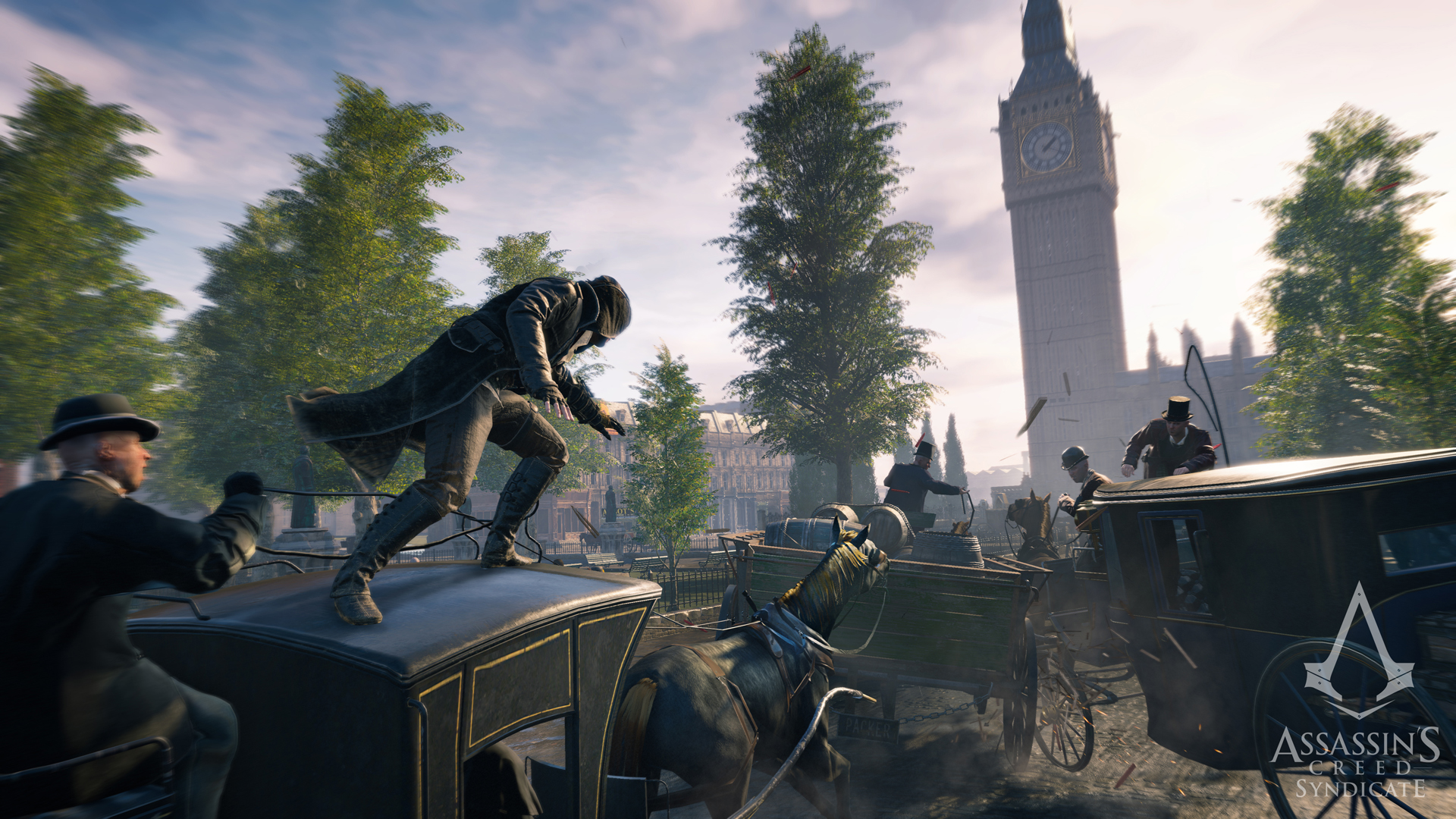 Assassin's Creed Syndicate is the most graphically-demanding game. Though it requires more GPU horse power than CPU. The game sports poor SLi and Crossfire support so we suggest use of single GPU. Assassin's Creed Syndicate is not full of glitches like the previous game i.e. Assassin's Creed Unity. However, it requires even more raw power. In the open world the FPS dips is assured. To max this graphically demanding titles you will need a beasty GTX 1070 or Fury X paired with i7 4790k or equivalent and that is for 1920×1080. For maxing this game (AA off) at UHD we suggest you to hook up a GTX 1080 with i7 5930k as the game sports poor multi GPU configuration support and further, that AMD don't have a counterpart of GTX 1080 yet. Even the game is so specs hungry it is still no. 6 in our list of top 10 CPU intensive games.
5. Grand Theft Auto V (GTA V):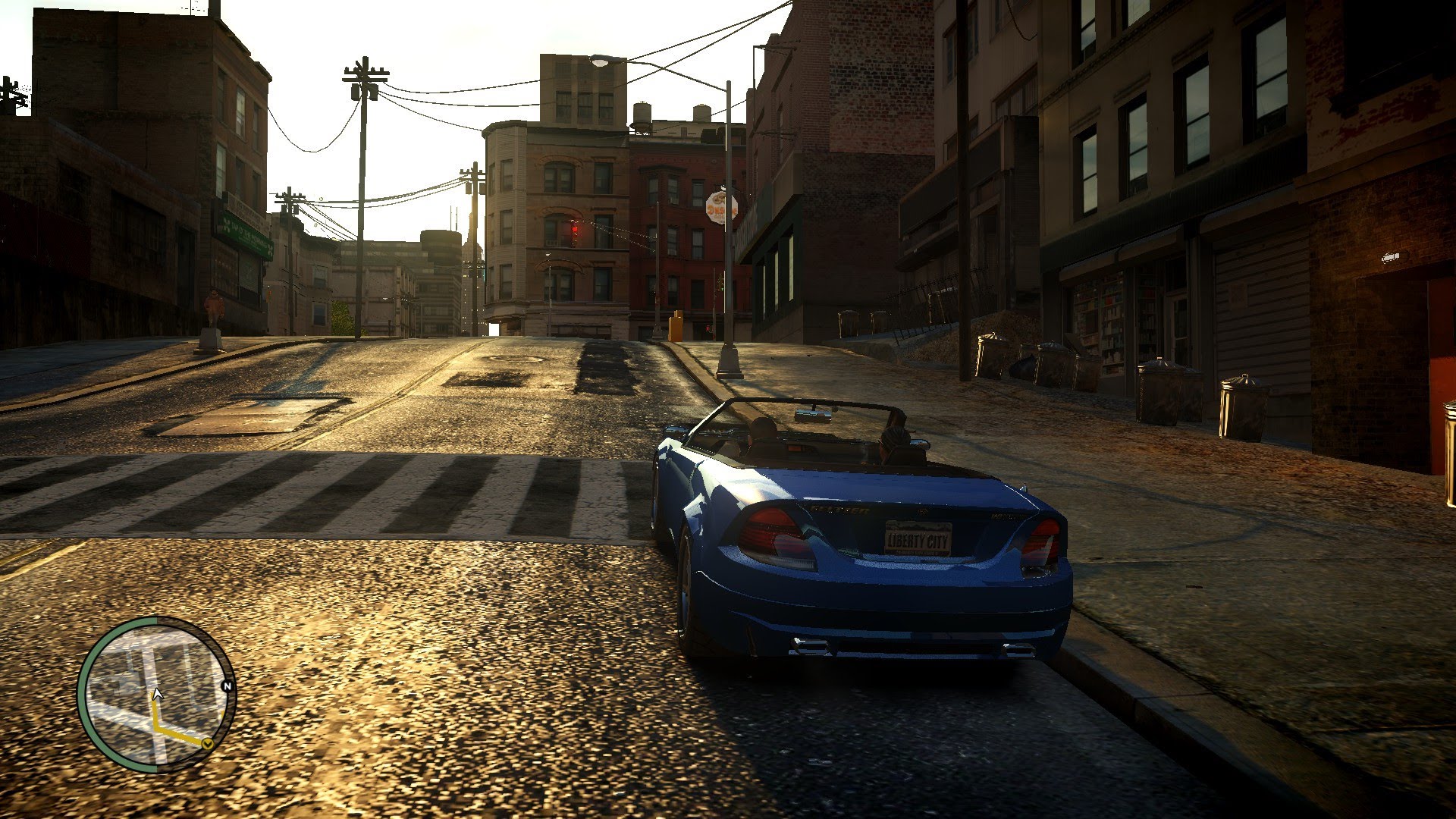 While the port of GTA IV was killing on hardware when it was initially released to the PC back in 2008, it was demanding because of the poor optimization, even high end PCs of that time was unable to run it at medium settings. The game's successor, GTA V, is 3X more graphically demanding on PC, but this time it is all because of stunning visuals. This time around the game is perfectly optimized even low end PCs were able to run it. From a graphics setting perspective, there are plenty of options here that permits you to change texture quality, shaders, tessellation, and more as per your taste. The PC version of the game allows the increase of population density, which increases the amount of cars and as well as pedestrians on the street. The game requires a lot of VRAM so a GPU with a lot of VRAM is recommended like R9 390x 8GB paired with some beefy i7. To crank it max at UHD you will require R9 390x Crossfire or GTX 1080 paired with some beefy i7, 5820k, 5930k or 5960x etc. Because increasing the graphics settings puts a lot of load on your rig which makes it to snatch the 5th position in our top 10 most CPU intensive games list.
4. ARMA III: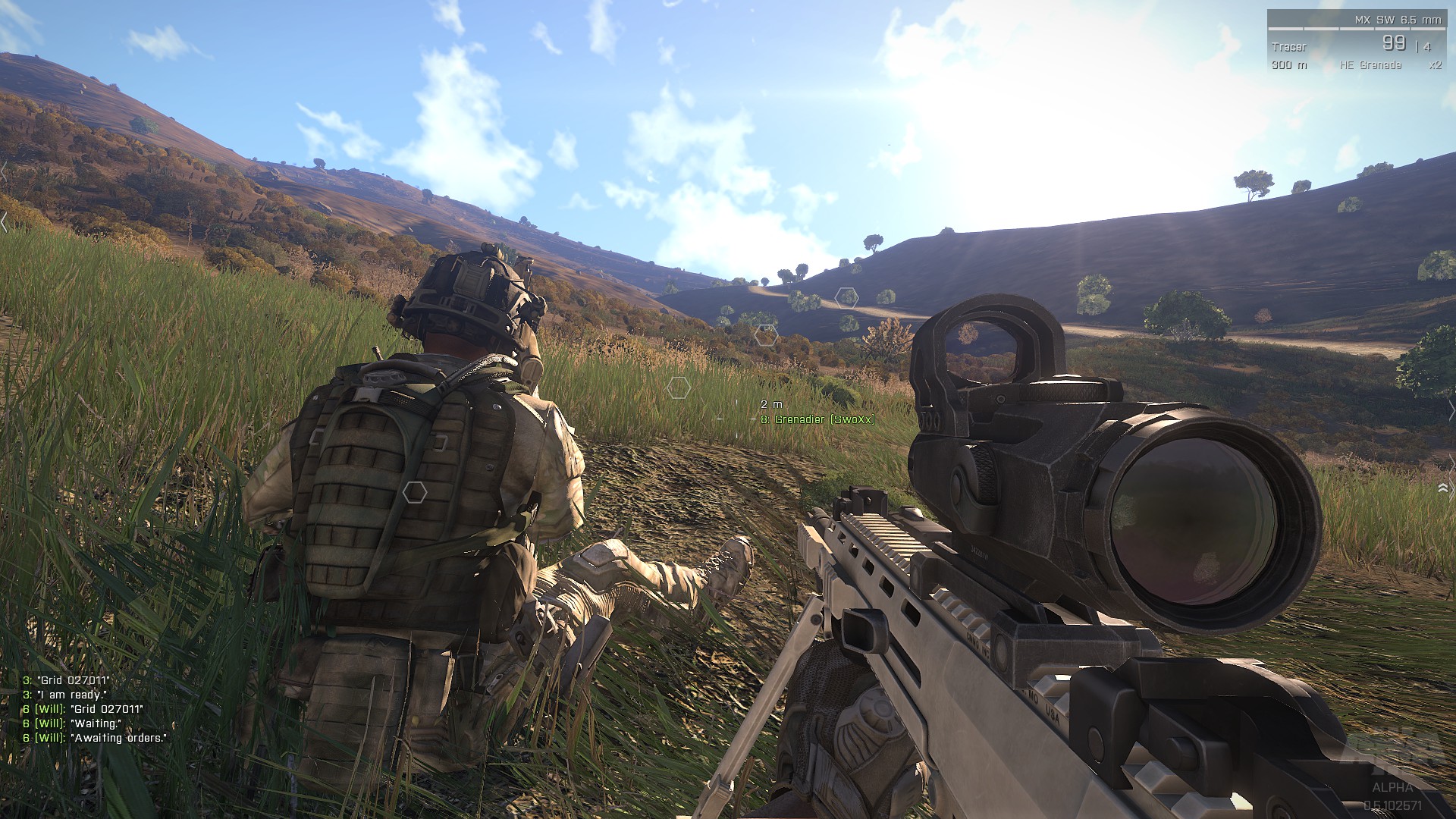 ARMA III is developed on Real Virtuality 4 engine. Though the game is not that well optimized yet the 270 SQ KM of terrain is quite difficult to render. The environment in game is destructible which creates a lot of physics making the game quite demanding. The game doesn't require extremely powerful GPU but yes it is really taxing on CPU. We recommend to use a GTX 780 or R9 290 paired with i7 4790 to play it max on 1080p. While playing the game we found out that the game is not core hungry rather it put a lot of stress on limited no. of cores so here single core performance is the priority.
The count down is getting interesting let see what we have in our inventory for top 3.
3 of the most CPU intensive games:
3. Rise of Tomb Raider: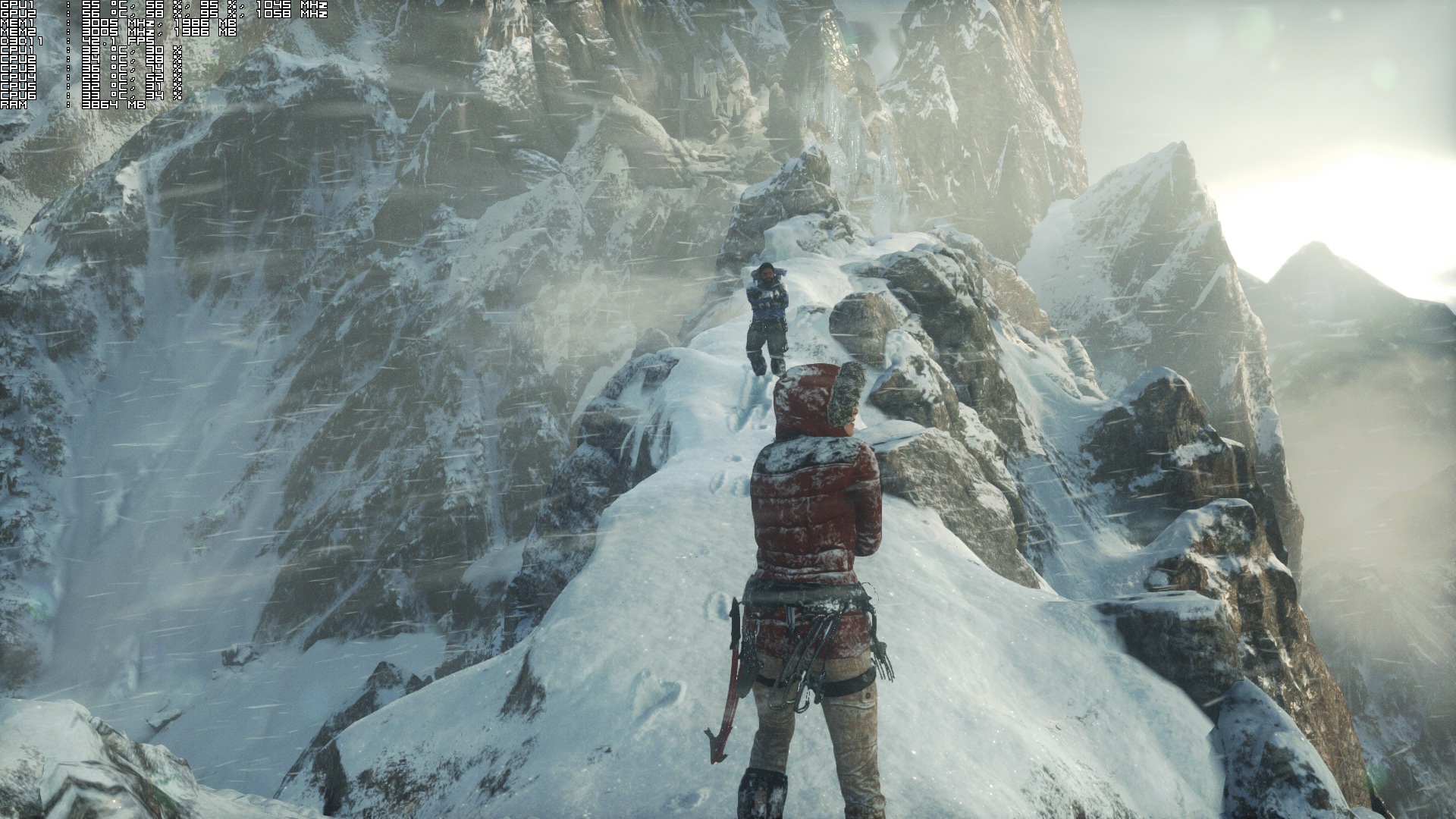 Tomb Raider 2013 was very graphically-demanding game because of the Tress FX (hair stimulation). Rise of Tomb Raider is not just better looking but is also more brutal to the hardware. The game at maxest settings require an i7 5820k with GTX 980 or Fury to enjoy fluent FPS at 1080p, while on higher resolutions or multi monitor setup we suggest you to grab a hexa core beast, i7 5930k with GTX 980 Ti SLi or Fury X Crossfire. It is grabbing 3rd in our list of CPU intensive games.
2. ARK: Survival Evolved: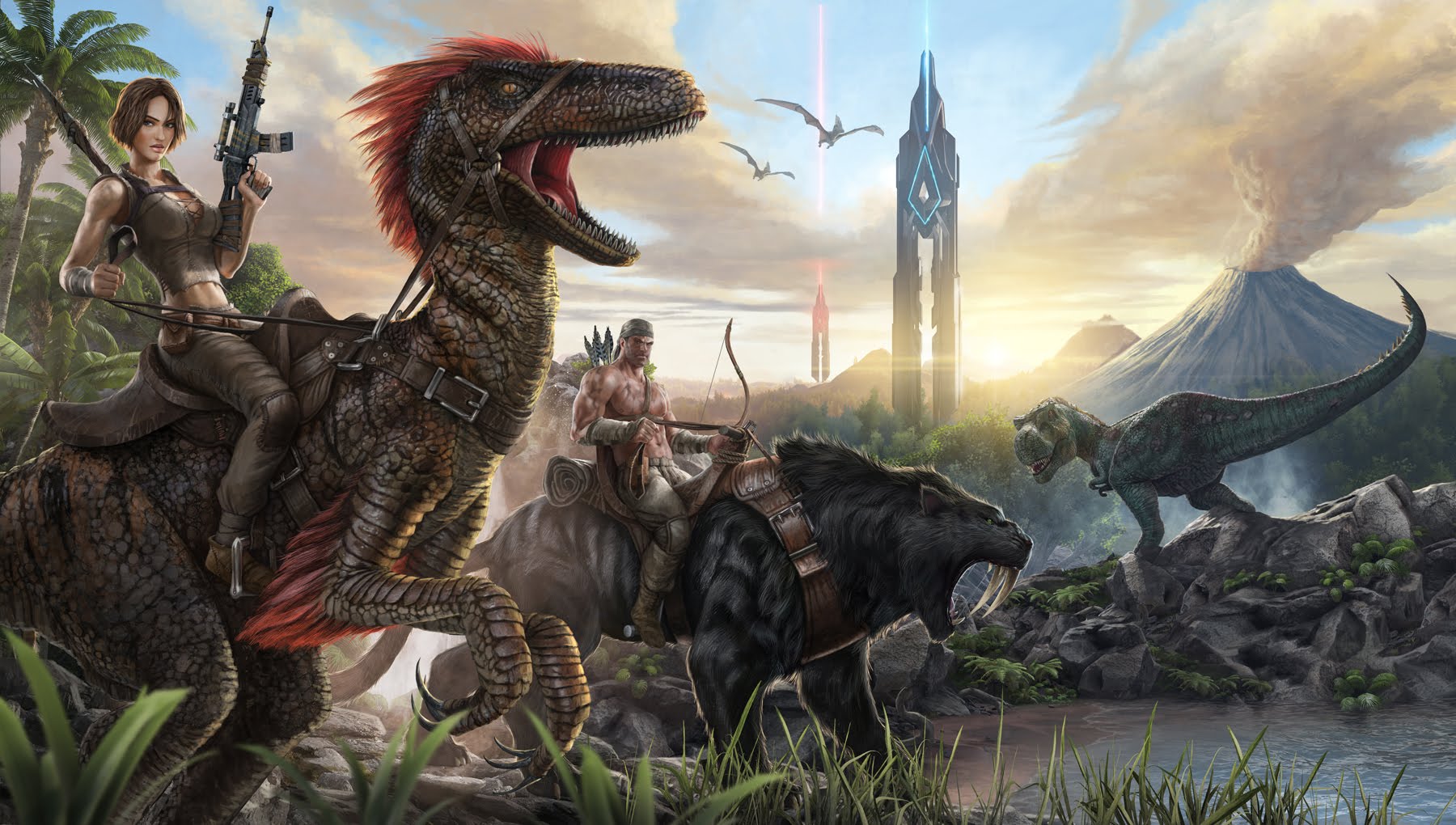 Controlled by Epic's gleaming new Unreal Engine 4, ARK: Survival Evolved is a pure survival game that happens in an open world. And yes it do has dinosaurs. In its initial access express, the amusement is exceptionally burdened maximized. This is incompletely because of the game's substantial and rich scenes, which gives incredible draw distances. Sprinkle in water effects, super crisp textures, super abundant vegetation and a whole lots of geometry. To max this title you will need a hex core beast paired with GTX 1080 or Fury X Crossfire. It is holding second spot in our list.
1. Metro Last Light Redux: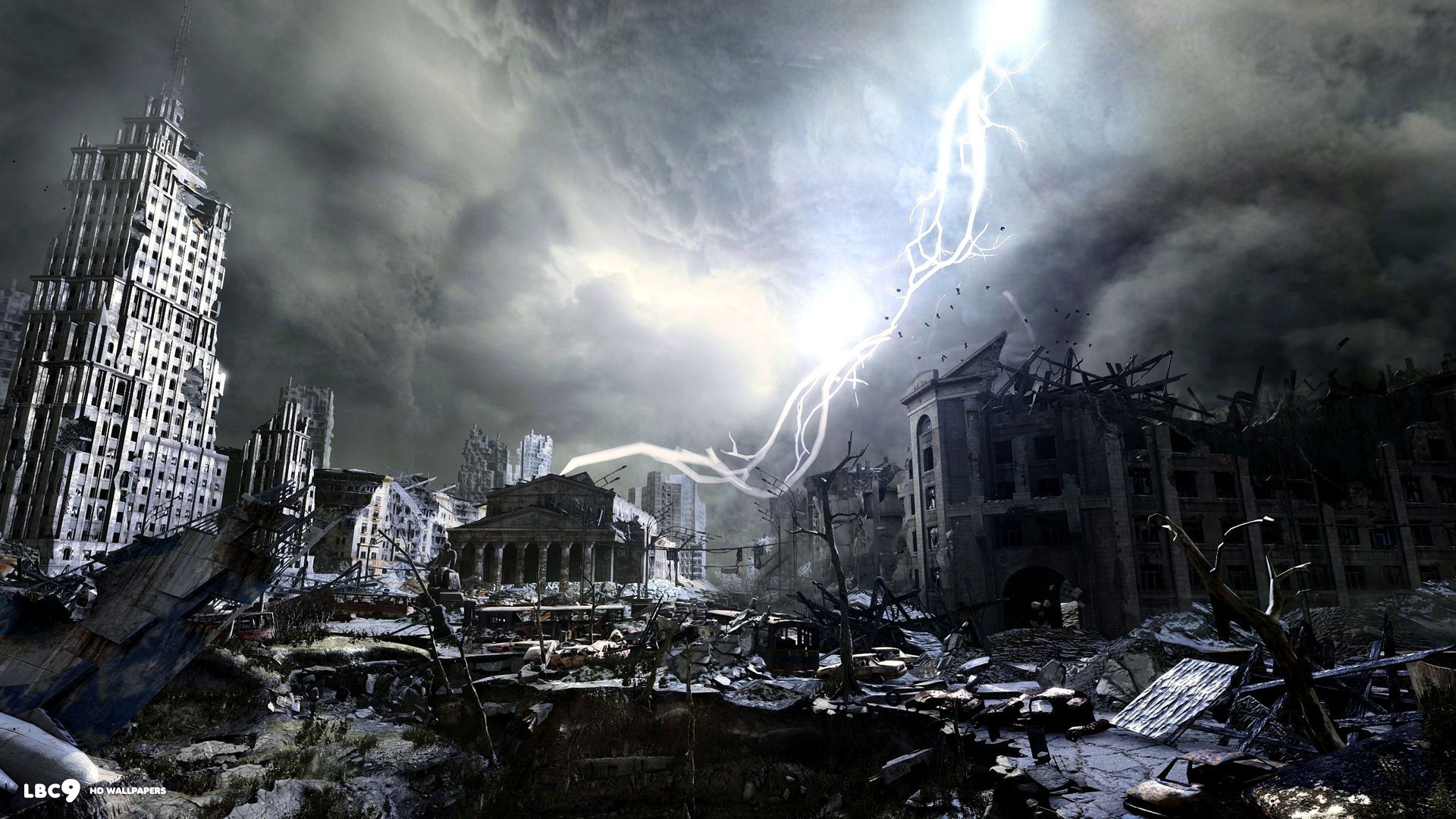 The first game of the series i.e. Metro 2033 ruled as the most graphically- demanding for a considerable length of time, and it wasn't until Metro Last light turned out was there apparently another demanding title. Metro Last Light Redux is the most recent portion in the arrangement and proceeds with the establishment's overwhelming utilization of geometric tessellation and PhysX. The game likewise incorporates huge amounts of volumetric fog, bokeh, lighting, crisp textures, super cool smoke and fire effects. The game is so demanding that with max settings including 4 SSAA no GPU configuration at the time of release was able to keep fluent 60 FPS at higher than 1080p. To play the Redux version which is actually a graphically upgraded version by no means will be easy to run at max settings. At 4k or multi monitor setup we suggest you to get a hex core i7 beast with GTX 1080 SLi to max it with 4 x SSAA and physX on.
Conclusion:
So here was our list of top 10 most CPU intensive games so far. How was your experience with these titles let us know in the comments below.