Looking at the title of the article some would say that are you kidding me? No, I am not kidding you and it's true that you can enjoy free internet on your Android without buying any packages or your data packages from your cellular phone provider. This is possible by using a free internet app that is available for download this article. Also, the installation procedure for this free internet app named Feat VPN.
This post will help those who are unable to afford expensive cellular internet data plans from the companies. Though many people try using proxies to use the free internet but that doesn't work with many of the main sites such as YouTube, Twitter and Facebook and what good is internet if it can't run any of these apps because most of the people's main concern on internet are those sites. Say Thanks to this free internet app that goes by the name of Feat VPN due to which we can get the free internet for Android. This is an amazing apps that doesn't need any difficult procedures to download and install and also, it is completely free.
Ok so enough beating around the bush, now we will tell you how to do the magic of getting free internet your Android without any proxy or data plan. Make sure that you read the complete guide carefully so that you can become able to download, install and then use the app to get the free internet for your android using this free internet app.
Get free Internet using android device:
This is done by using an app with the help of which you can get internet for free on your Android smartphones and the app is named 'Feat VPN'. This app is a complete free internet app so you don't need to pay anything even a single penny to get it. In this post we have mentioned all the important features of Feat VPN along with the download and installation procedure. That is important because it is easy though but still there are people who do not have pass experience of these things and they came here just to find the info about this free internet earning trick. Let's move on to the features and also the installation procedure of this free internet app named Feat VPN.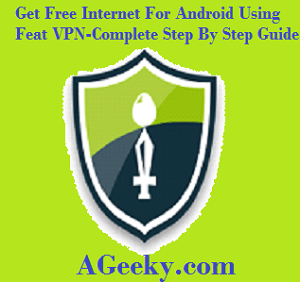 Features of Feat VPN:
Here are some of the amazing features of this Android application.
First of all you need to know that it is compatible for all the versions of android so you don't need to worry if you are stuck with some older version.
This app is available completely free on the internet which means you don't need to give something to get something LOL!
Both named and Open VPN configuration files are supported on this app so you don't need to worry about that either.
When most of these processes are done, rooting is the basic requirement. Luckily it is not true for the Feat VPN since you don't need any rooting to use Feat VPN and can enjoy free internet.
For Android versions higher than 4.0, Beta version is also available.
You don't need to be a pro Android user or don't need to be very familiar with coding and such since it is very easy to understand and use.
Now let's along with how to get Feat VPN and how to use it to get free internet.
How to download and use Feat VPN:
You can download the app easily from the internet and I will provide you with the links at the end of this post too.
Once you will be done the download of the software for your respective version, install it.
Use this link to download a Feat Configuration file here.
Open the software and open the 'Tunnel' in the main menu.
Click on the option named 'ADD' to open it.
Further click on the LOAD button in the new window.
Import the configuration files which you have downloaded on your SD card using the above link.
Fulfill the requirement of the software such as pass.txt etc.
And this was a really easy way to have internet for free on your Android phone. Stay tuned to AGEEKY for more.