Blogging is always great and you will enjoy even more after you start to see the result. Many new bloggers start blogging but they are frustrated with the readers they have. The key to success is patience which every newbie blogger must have.
This is the blog that I started at December, 2014 and I have been sharing the ideas from the scratch. I have been able to make some good traffic since I started this blog and I will share those proven tips on getting traffic to a New Blog.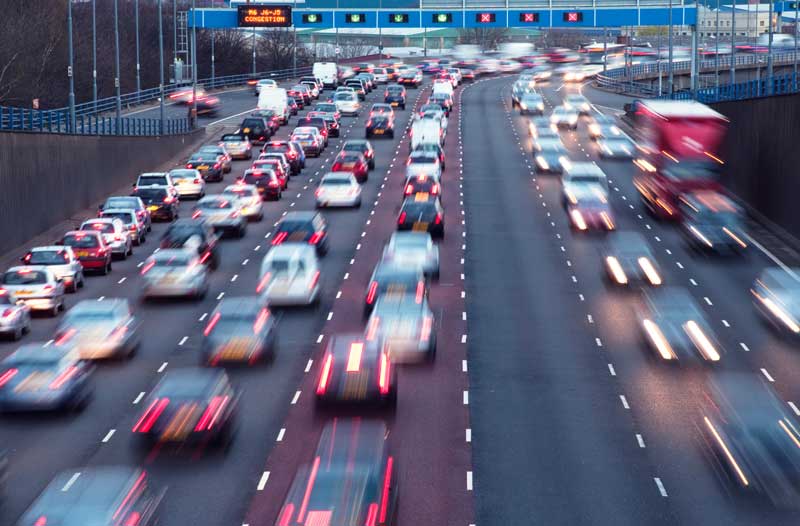 1. Social Traffic
Social Traffic is always great to start with. Share your blog with some friends in your circle and you will get some traffic to start at the beginning. Beside, you could also start a social campaign, include a business page for your blog in Facebook, Google + , etc,  start building your followers and this would help you in a long term. Beside traffic, social shares also counts in SEO and share in Google plus pages would help to increase your page authority.
Additionally you could also find or create a Facebook group in your niche and post out your contents, but be sure the contents provide value to your visitors and do not spam the group.
2. Forum Traffic
This was the main source of traffic to my blog for the first few weeks, when I first started dipIncome. You can get good amount of visitors when you participate in different webmaster forums. You need to be as genuine as possible and add good value to the forum. I started an account at different webmaster forums like v7n, digital point, etc, participated there and got some good visitors in return. Usually the visits came from my forum profile where I had my homepage links and signature links in the forum posts. You are only allowed to place a signature link once you are a genuine user of the forum. Usually v7n forum allows signature links after some limited number of posts and digital point forum allows signature link after you accumulate some like from existing users. Meanwhile other forums have similar kind of basic requirement. Complete their requirement and get active in the forums.  Signature link is great way to promote your posts in forums and get visitors to your blog.
Beside, forums like v7n also allows to embed your most recent blog post in your every forum post after you get some posts in the forum. So once your forum posts gets attached to the most recent blog post, you will get more traffic as much active you are in the forum. Forums even give you some backlinks, V7n adds dofollow links. Although the value of the links from forum are not as good as it used to be, you will enjoy additional value beside getting visitors.
3. Answers Community and Blog Commenting
Yahoo answers could be another way you could get visitors to your blogs. You could answer related questions to your niche and post your link posts in source. Similarly blog commenting could be another way to get backlink as well as traffic to your blog. You can post comments to blogs in your niche and get some visitors to your blog. Although these methods need a lot of effort, but only returns you with less visitors, this could be one way to get traffic to your new blog at the beginning.
4. Email Marketing
Obviously you can get some good traffic and leads from email marketing, however you will need to collect some email list before you start driving traffic to your blog from email campaigns. Email subscribers could be loyal returning visitors to your blog traffic. You could follow these steps to start getting traffic from email campaigns.
a. Build a list : The first step is to build email lists whom you can start promoting your future contents. Sign up with MailChimp, although there are different other options, mailchimp is always best for starters as it costs nothing at the beginning and you can send up to 12000 emails to 2000 subscribers for free.
Getting subscribers is quite hard, however interesting. Offer your visitors something for subscribing to your list. Free eBook could be an ideal option, even I do the same. I give away and eBook titled, 'Organic traffic in a month worth 10$' just for joining my list and guess what it is working great.
b. Start Promoting your Content: Once that you have your email followers, you could start by promoting your best content. Every time you write some interesting blog post that you think will be important for your subscribers, you could email them with the link.
Beside traffic, the visitors from email are highly likely to buy products from your blog. Neil Patel on quicksprout has explained that if we can get a visitor to read 3 blog posts, the probability of converting them into leads is over 46%. Hence, Email marketing not only generates traffic but could be great way to convert your visitors into money.
5. Organic Traffic 
Whatever be other ways of generating traffic, nothing is as compelling as organic traffic. There are different things you need to take care in order to optimize your blog for organic visitors. Even if you are a new blogger, you can start getting organic traffic from about a month. With the Search Engine Optimization tips I used, I started to rank for a keyword within a month that I started this blog. Even today, 90% of my visitors are organic. Usually these are the major Do's and Don't in SEO that I follow.
Do's
a. Killer Content – I have been following blogs like Smart Passive Income and QuickSporut since a long time. They have amazingly great contents to share and they are all experienced advice. One of the common advice they share is that Google and other search engine loves quality contents. According to Neil Patel, more than average first positioned web pages have articles over the length of 2000 words. So usually when I write a blog post, I try to get at least above 1000. Even I have experienced the value of good content in generating organic traffic. My first article that had over 2000 words is still the best performing blog post and the one that has been generating me organic traffic. The article easy ways to make backlinks in 2015 ranks ahead for following keywords and has been driving organic visitors to my blog. Keywords like "easy backlinks 2015″, " backlinks in 2015″ ranks second and first respectively in Google search and they add me good visitors.
b. Influential backlinks – Backlinking is without any doubt a great way to uplift your search engine presence, but you need to do it the right way. There are different and common ways to build backlinks which I have discussed in my earlier post, neat and easy ways for generating backlinks in 2015 and I will not be discussing here, but I will be discussing about a way that helped me rank for various keywords. The main theme I followed was:
Do not just backlink you blog, get backlinks to your backlinks
You heard it right, while most of you just end up getting links to your own blog, you might have never tried to accumulate links to the pages that have been linking you. So for an example, I had  a backlink for my blog at blog post A, then I would generate some blog commenting links, forum links, etc to blog Post A. Usually Google or any other search engine values your links if they have better page authority. So instead of getting links only to my blog from low page authority posts, you could improve the page authority of the posts that is linking you and this way you can notice the improvement.
However you must avoid repeating links. For an example, if Site A links both to your blog and to the blog Post A, that might be unnatural for search engine and you might get penalized. So you must build the link in a way that looks natural to search engine and this way you could benefit for a long term.
Don't
Usually do not overclock your Search Engine Optimization. The algorithm update usually find out the simulated, over-optimized links and penalize them. So as far as your ways are natural, you enjoy the bright side of ranking, however over-optimization could be nightmare for webmasters. So you should never rush for results, have patience and work in a natural way to benefit from search results.
6. Guest Blogging
 One of the the best way to generate high quality backlinks, Guest posts are widely accepted as one of the influential ways to get traffic and backlinks to your blog. Find out blogs that accepts guests posts in your niche and approach them for guest posts. Ask a backlink as a favor and you could generate good traffic out of it.
One Technique that helps you get the most out of guest posts traffic:
So usually, you get your guest posts published and then you get some visitors at the time, but the main challenge will be to keep your visitors returning. You need to establish a good reputation to the visitors and give them reason to return back to your blog. Usually before I submit guest posts to great blogs(I got published in dailyblogtips.com as well), I write a killer post that a visitor from a parent blog would love. Suppose, I submitted and got my post live at dailyblogtips, it is obvious that I would get tons of referral visitors from there, so I would make ready a blog post that would engage a visitor.
Basically during startup, a newbie blogger could expect to generate some traffic from guest blogging and if you are able to collect some email subscribers from there, you will be gifted with returning visitors in future.
7. Kindle Select 90 day Traffic Plan
While rest of the traffic generating tips are common and used by everyone, this is a new tip that even I have been using recently and got from Neil Patel.
When you publish your Kindle book, you can enroll your book into the "Kindle Direct Publishing Select Program". That makes your book exclusive to the Kindle Store for 90 days and includes it in the Kindle Owner's Lending Library, where thousands of targeted readers can borrow it for free. You can even run a free promotion for a paid ebook for 5 of those 90 days.
So what you do is apply a call to action links directing to your blog and this is where you get traffic from. Chris Guthrie got somewhere around 3000 free downloads and that got him some good traffic to his blog. So you can directly link to your blog from the eBook to get traffic or you can add a giveaway to your ebook readers to generate some traffic to your blog. Accoridng to the post in Neil Patel's blog post explaining this trick, he has mentioned that you get anywhere around 300 to 3700 traffic from right call to action.
Conclusion
Actually, starting a blog, adding great contents and getting visitors to a blog is a long but exciting process. I have been blogging for seven years now and these are the best ways we could get visitors to our new blogs. Driving visitors is quote hard, however retaining the traffic is more challenging. You should be able to create a great user experience that a visitor would come back to your blog expecting something more.
If you are able to create good community in your blog and if you manage to collect some genuine followers, you could make the most out of it.