There are many web hosting that provide their service for optimized WordPress hosting. Godaddy, Hostgator, BlueHost and WpEngine are among few that has been able to establish their name in the market but when you go for a new hosting plan, you will always have to look for the best web hosting plan for wordpress beginners when you start up a blog.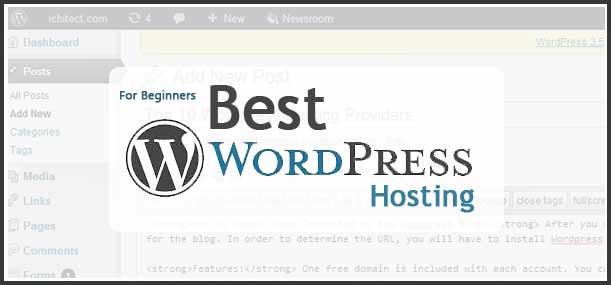 WpEngine is considered to be one of the best in terms of performance but, they are quite above the bar for the beginners.
Godaddy could be another option with cheap plan, but you do not need to look always for cheap when you start your new hosting, there are certain other factors you need to take care of.
Options for Starup WordPress Users
If you plan to experiment your first wordpress setup and your blog, you could always install a local machine(Xampp or Wamp) and try that in your own local machine, but when it comes to a serious plans and a real world hosting, there are basically four above mentioned hosting that I would recommend.
However among four, I would shorten the list with either HostGator or BlueHost because most of the user prefer these when it comes to their early stages in wordpress hosting.
Hostgator – Good but not the best
I have used Hostgator for three years now and I am quite troubled with the support services. I appreciate that they give me good response, however I am troubled with a wait time when I am in hurry to get chat support. I will have to wait for hours to get two minutes of support.
DipIncome Hostgator Rating – 3/5
Bluehost – Could be cheap and better for startup users
Apart from hostgator, bluehost could be an ideal option for basic WordPress beginners.  You can get web hosting for as low as 3.49$ per month when you pay for three years, but I would suggest you to pay for a year at 4.95 per month so that you could always have an option to transfer for a expensive and great service from wpEngine later as your blog grows and you start to make money.
DipIncome BlueHost Rating – 4/5
Besides, you will get following benefits when you pay for a year with blueHost.
Advertisement Credit worth 50$
Free Domain name worth 12$
So pay 59.4$(using this discount link) for annual subscription and get back prdocuts worth 62$, its you who will be in benefit.