The GTX 1070 and GTX 1080 (naming may vary) are expected to be unleashed somewhere in April at the GTC. As per the early reports, NVIDIA will be the first to employ the GDDR5X memory in their upcoming GPUs. We can expect way higher memory bandwidths compared to previous generation VRAMS. The upcoming GDDR5X will yield better results and at a lesser cost than the Advanced Micro Devices's High bandwidth memory aka HBM.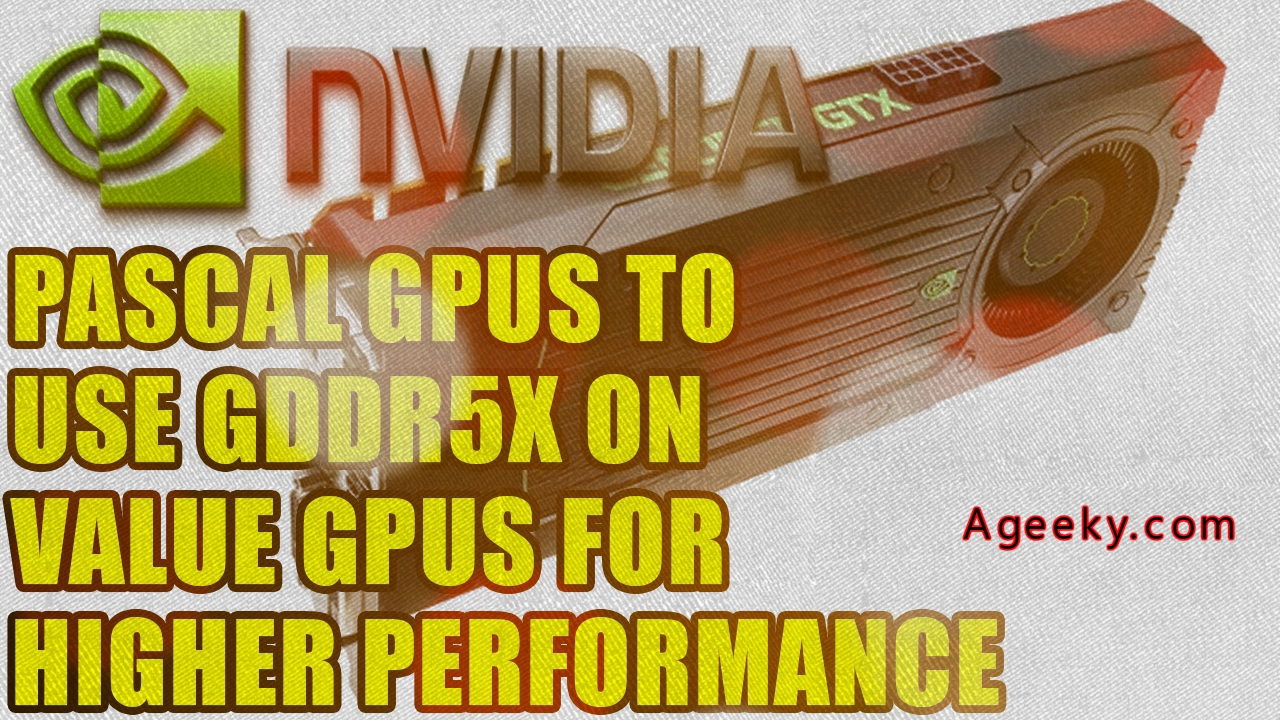 GDDR5X to come in 8 and 16 GB densities:
At the moment Micron have just initiated sampling the GDDR5X memory to the vendors. As per the early reports the samples can come in two different capacities i.e. 8GB and 16 GB over a 256 bit bus width. Although it seems to be a small bus width for such high end products, however, the changes that had been made to the internal structure will permit considerably higher bandwidth traveling over that bus.
As per the estimations of a few industry experts the new memory can yield up to 448Gbps of bandwidth which by no means very different from the first gen HBM's bandwidth, even without any limit on the memory die size. On the TDP front, the power consumption has been reduced too which will in fact allow higher clock speeds and more memory chips over the board.
HBM2 is not coming out in near future:
Right now both the top tiers in the GPU industry i.e. NVIDIA and AMD are quite interested in utilizing the fast GDDR5X in their next generation product family. However, NVIDIA will be the first to make use of the GDDR5X, on the other hand HBM 2 will not be making any appearance until Vega. AMD is using first generation High bandwidth memory (HBM) along with GDDR5X in the coming Polaris architecture to counter NVIDIA's Pascal architecture.