Google Adwords may be out of your budget or you may not want to risk higher with your startup or you would just like to try out something new,  revisitors.com could always be an option for you, however the nature of traffic and cases may be different for revisitors.
In this blog post, I will discuss and review Revisitors.com , explain the nature of traffic from their service and conversion possibilities with an ad network that has been live from almost 10 years.
Revisitors.com was first started back 10 years ago, in 2005 with an aim to provide targeted traffic to small businesses. It is an online advertisement network that helps you buy quality traffic as the website claims, however the quality of traffic may differ from cases to cases and your experience might be different depending on your niche or business page.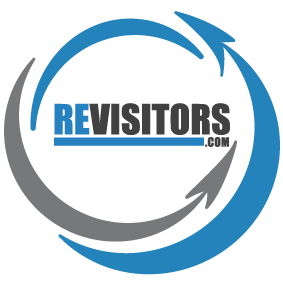 How do they Deliver Traffic ?
Customers' websites are displayed as full page ads, generally in a full-screen pop-up or pop-under window
The above quote is extracted from revisitors.com how it works page , that explains the visitors comes from thousands of publishers websites that display full page or pop under banners. The advertising network includes a group of web pages that delivers hundreds of thousands of visitors every day.
The traffic provided from these advertisers could be filtered withing geographical range or a language target and category which narrows the traffic based on your business.
Nature of Traffic and Difference from Search Traffic
No traffic could be as converting and appealing as search engine traffic. However if used properly, revisitors could help you make a positive return of investments.
A very well performing website with a search engine traffic could perform really worst with revisitors traffic, similarly a poorly performing website could perform completely on a better level with traffic from revistors.
Distinct from search traffic, the visitors on your websites are not there because of their interest, however the visitors on  publisher websites are presented with your website while they are visiting something else. This means you should be able to convince the visitors with some offers as soon as they see your page for the first time. Your sales funnel and strategy should be completely different that something you have been using for search engine traffic.
However with a better targeting method like category, geographical locations and language, you could narrow down the interest and make sure you show your pages to interested people which improves the probability of conversion.
Pricing and Packages
There are different pricing and packages that revisitors.com offer. The basic one starts with a monthly charge of 19.95$ which offers 2500 visitors equally distributed everyday, which yields you 80-100 views every day.
Similarly other packages includes 5000 visitors for 28.95$, 10,000 visitors for $48.95, 25,000 visitors for $99.95 , 50,000 visitors for $189.95 , 100,000 visitors for $349.95.
Customer Reviews and Different Cases
The cases with revisitors has been presented with a mixed comments from different customers. A case states that a user was banned from a renowned CPA network which he did not name after using traffic from revisitors. Similarly some claim an outstanding result with revisitors traffic, while some mark it as a poor experience.
Conclusion
Revisitors could be a better source of traffic if your offer are compelling. These traffic are completely different than a normal search engine campaigns, so you need to set up different landing page along with compelling offers. Using of CPA campaigns and expecting return with adsense or other ad networks with revisitors campaign are not encouraged.
Please feel free to comment your experience with revisitors review below.