Fire HD is a series of Amazon touch screen tablets that are quite in market have acquired a lot of attention from users.
Now Fire HD cannot run all of the android apps directly which seems to be troubling the users. You Tube is one of those apps which is part of our daily routine and whenever we need to watch a song or movie or a trailer we tune to You Tube. But you don't need to worry about that because we are here for you and we're going to shows you how to easily install You Tube on Fire HD.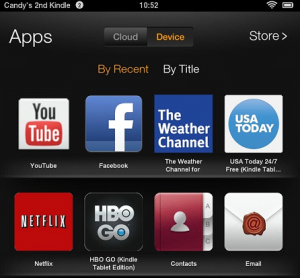 You Tube doesn't come pre-installed in the devices and you can't search for it either so here is the thing which you're going to do to get it.
Youtube Installation Guide on Fire HD:
Make sure that your device has enabled the installation from unknown sources because this is the most necessary thing in this setup and if it is not enabled then go to More > Device > Allow installation from unknown sources and it will be enabled for you.
On the App store download the ES File Explorer which is a file manager app which will allow you to install the app manually.
Now download the APK file of you tube for your device (it can be done directly from Fire HD device or you can computer too).
Now open the ES File Explorer and look for the YouTube.APK file which you have downloaded on your tablet and of course since you have downloaded it you must know the location for it.
Now simply install the app using the manager and wait for few minutes. It is all plain and simple and you don't need to do anything special.
After installation you'll be able to see your app in menu, open it and have fun with all your videos on your You Tube for Fire HD.