WhatsApp, one of the most popular instant messaging app, started to roll out the long awaited and much anticipated voice calling feature for some users.
An Indian WhatsApp user has posted a few screenshots of the new WhatsApp UI to the popular social site, Reddit.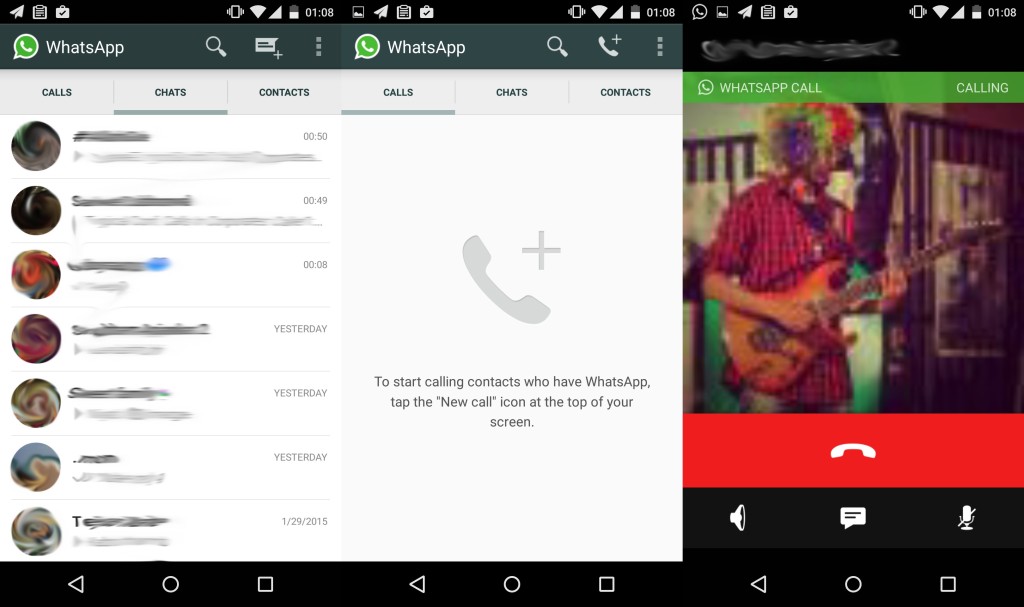 The Reddit user "pradnesh07" states that he got a WhatsApp voice call from one of his friends after which the voice calling feature has been made available to him.
However, there's no official update from WhatsApp regarding the voice calling feature.
So, if you are eager to try the " WhatsApp voice calling" feature, head over to the official website, download and install the latest version of the app. Later you can ping someone who has already received this feature to invite you to a call (preferably you can ping pradnesh07 :P)
It's also said that Android Lollipop users have a higher chance of getting the feature enabled after getting a call invite.
Nevertheless, the WhatsApp voice call feature is most likely to be rolled out officially in the coming days. Till then, you are requested to take this with a pinch of salt.
Stay tuned till then!!!
Courtesy of Reddit