Actually, I had a decisions to make when I first started this blog. From Permalink to primary domain, blog post title to comment settings, I will try to carry out everything I did in first two days of starting my blog. I will discuss every basic WordPress settings that I used while I started my blog.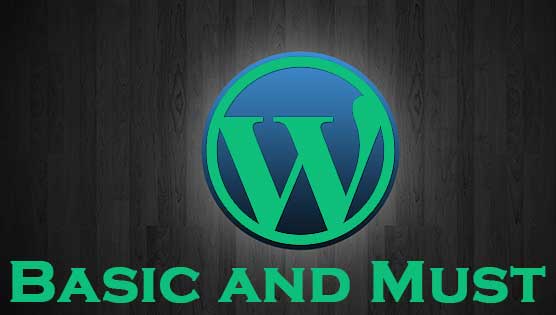 1. Primary Domain – www.domain.com or domain.com, you will always have to choose your primary domain name. Search engine takes these two as different so you will need to specify primary domain and redirect other to the primary domain. Thankfully, godaddy did that for me, although it selected dipincome.com as primary domain name, however I checked with most of the top notch blogs I followed all the time and made my primary domain to www.dipincome.com as my inspirational blogs did.
2. Permalink – Choosing a permalink is always a first step when you make a blog. Basically you could choose any, however I would suggest you to choose one with post-name. So I selected www.dipincome.com/post-name as my permalink
3. Google Analytics – One of the main thing you would never leave out. Google Analytics helps to give you perfect shape on your visitors, a detailed information and you need it must to know how you are going.
4. Google Webmaster Tool – Along with Google Analytics, Google Webmaster tool is a must when you first start a blog or a website. One of the first thing you must consider is choosing a permanent domain name in Google webmaster and submit a sitemap.
5. Manage meta tags – Although it is believed that Google and other major search engines do not use meta keywords to rank, some meta tags like meta description are always shown in Google search, so be sure you build them.
6. Title and Logo – Choose a title for your blog and your blog post. Be sure they are SEO Optimized. Target a long tail keyword which would be easy to compete so that you would start getting visitors in a less time after less effort to encourage you keep going. Design a simple logo that would help your looks.
7. Theme Selection – Select a theme, simple and attractive. Do choose themes wisely from the very beginning so that you would impress even your first visitors.
8. Contact and About – Give your visitor an option to introduce yourself and get in touch from the very beginning.