Black Berry was once known for one of the smartest smart phones developer whose phones were of adorable business class and every one wished to have one. But what has changed for Black Berry?
Everyone from common men to business men loved to have this phone but is wrong that now they don't? Like you we are also trying to seek the answers.
Black Berry sales have now been reduced to 1% which is a matter of great concern for them and it seems that they are looking to put an end to that but do they really have to it?
They still have a cash of $3 billion which shows that there is still room for the Black Berry corporation to try earn back their lost dignity.
Black Berry Priv:
For this they have released their latest phone Black Berry Priv, let's see what's in it by which we could say that Black Berry wants game to remain on.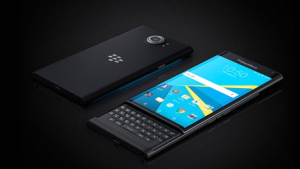 This is for the first time Black Berry have provided the support of Google's Android software which means that now users can have a large variety of apps and business utilities which were rather less when they used their own operating systems.
Black Berry have also provided 18 Mega Pixel camera for the users, which means not they can have the best of images than they ever had on a Black Berry device.
Though known for a business phone, Black Berry have come up with 5.4 inch big screen which means now with work you can have a lot sum of entertainment on your black berry device. Well now people can hope that black berry will stay in the race since they have really enhanced what people need most and i.e. Entertainment.
Will this work?
Yeah! We hope so since this new phone has really attracted users towards black berry reminding them a little of old times. Though John Chen said that if this doesn't work for them they will have to raise their hands. But we don't see this happening after Black berry Priv.
At the end all I can say is Best of Luck Black Berry!