There are many tools that asks for payment. However we will discuss about some free Reverse whois lookup tools and check how they perform.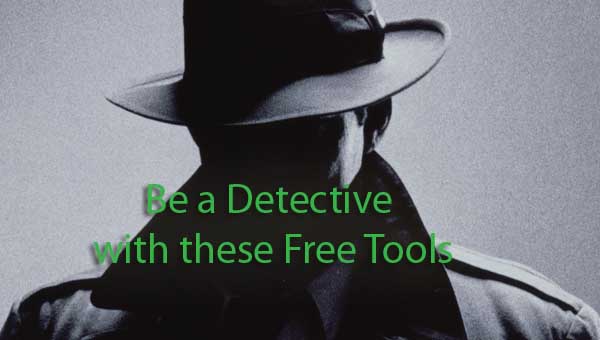 What actually is reverse whois lookup ? You might already know this , if you would like to trace out all the domain names owned by any webmaster, reverse whois lookup tools can be a great service to check after.
There are many reverse whois look up service like domain tools, domain iq reverse whois lookup , and many more, however every one of them ask for a premium subscription in order to use their service. So we will be discussing about free Reverse whois lookup tools. We will check out how good they perform and then also find out where they lag. Additionally we will also get an alternative way for the trick where reverse whois service fails.
The above screenshot is an image of a whois look up for my email address from domain tools. As we could see, domain tools does not reveal everything for free. It says it would charge $99 to generate a report of 34 domain names found under my email address.
As most of the reliable reverse whois lookup services are paid ones, we tried to find out three best alternatives for no cost.
Whoisology could be an ideal choice for limited number of free reverse whois look ups, however after limited number of look up, it asks for registration. You could either register and then use to search for more or you could always use proxy websites to bypass.
You could perform reverse lookup under a domain name, or through an email address on whoisology.
Result – I could see that it showed almost all my registered domain names (29) when I performed a reverse lookup with this service. I also made a lookup with domain name and had similar result (29) domain names displayed.
This could be an ideal choice if you want to perform unlimited number of  reverse whois look up without registration. This is one of the free reverse whois lookup tools where you could search with a domain name, registrar name or an email. My experience says a reverse lookup with the registrar email name is more accurate than that with the name or email.
Result – I could only see 19 registered domain names when I performed reverse lookup with this service. However a lookup with registrar's name was not accurate as there may be many people with similar name. Alongside, lookup with domain name was also not that accurate.
So if you would like to use this lookup service, first you could perform a whois lookup, trace out email address . You could later use the email address to perform a free whois lookup with view DNS's service.
Google Search
Google search could also be an ideal tool for you to make a reverse lookup to find other domain names associated with a user. You would need to make a search in this pattern,
"registrar email" site:"whois.domaintools.com".
Replace registrar email with the email address or the name and you would see all possible results that are indexed on Google.
Result : The results were least accurate as they only found 9 domain names. This was very low compared to View DNS's 19 and a huge gap between whoisology's 29.
Where Reverse Lookup service fails
Reverse whois lookup service could be an ideal choice to find out domain names for your competitors or for your idols and have a sneak onto their projects. However the trick fails if the registrar has used privacy protection and protected their whois information. In that case, you could use different other services like.
Google Adsense Reverse Lookup
A service from Domain IQ is always good when you would like to explore websites that use similar Google Adsense to track out all domain of certain individual or company. With this free service, you could have a reverse look up of website that uses similar Google adsense.
You need to either enter the adsense pub id or a domain name and it fetches all available domain names that uses similar Google Adsense.
Every webmasters do not use Google adsense in all their website. You could only track out their projects where they use similar adsense account.
Google Analytics Reverse Lookup
This could be another important tool and more relaible than the Google adsense reverse lookup tool because almost every webmaster use Google Analytics over adsense.
There may be probability that someone may not use adsense, however there is higher probability for same person to use Analytics.
With the reverse analytics tool from Domain IQ , you could find out domain names that uses similar Google Analytics code. You could perform the free reverse analytics lookup with UA code or the domain name itself.
Do you have any other tools for free reverse whois lookup or have you got any other idea to find out the domain names owned by certain individual or a company ? Please share your experience in the comments section below.