Visit counts, but would you prefer to own a blog with 2000 unique per day and earning 2$ a day over a 200 unique visitors a day making 30$ a day, don't know about you, but I would certainly go far latter.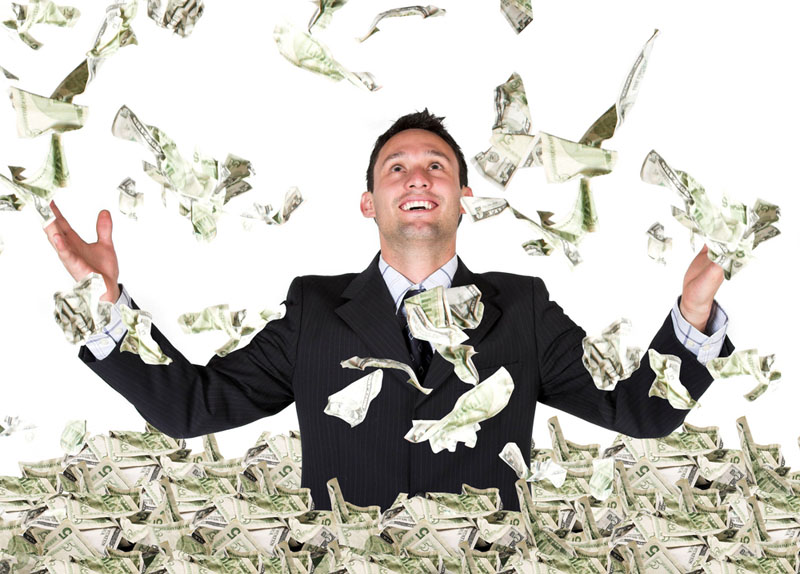 With almost seven years of experience, I always was a great fan of Google Adsense until I found out other ideas. So today, I will be comparing two different blogs, with almost equal traffic but a huge unbelievable difference in revenue and I will also be sharing some tips on how we could turn visitors into money.
First, I will be starting with an example of two different sites, one is a 10K per money making site that wants to be anonymous and other is byRegina.com which will be inspiring you.
The anonymous website is a free quotes website that gets 10k visitors a month in a average, out of which 70% remains organic traffic but still the website made no more than 35$ a month in Google adsense which was pretty embarrassing.
In the other hand, I would like to mention byRegina.com, one of the blog that I usually follow. At a time, back in April 2014, byRegina.com claimed a monthly revenue of over 1500$ with just little over 7000 unique traffic per month. This was because she used different monetization techniques.
The two different sites had a huge difference in their earning because the latter was very much sure about her audience and she could sell her products.
How to Monetize your visitors
There are different ways you could monetize your visitors and I will be sharing your some of my experience and most efficient ways to make money from your visitors.
Google Adsense and Other Advertisement Networks
For starting bloggers, Google Adsense could be a great way to start. This could be the most familiar way to make money out of your visitor, but how much do you think you would make ? With 2000 daily visitors at a click through rate of 10%, you would get 20 clicks and with around 0.20$ per click, you would make 4$ daily in average, which would be 120$ with 60000 monthly hits. That would be way below that what Regina made with 7000 monthly users. So I would suggest not to rely completely in Google adsense or other advertisement networks.
Affiliate Marketing
This is what most of the average bloggers love to do, to sell other's product. Many bloggers earns a fortune out of affiliate marketing. You refer someone some product and get commissions on every sales. Clickbank and comission junction could be two different affiliate networks and most popularly used. You can also promote Amazon products and earn money on every sales. This could be an ideal way on making some good money.  Regina made 500$+ out of her 1500$ total income out of affiliate marketing.
Blue Host and Hostgator, or other hosting websites could pay you from 50-100$ per sales in their hosting packages, so if you just make 5 sales from your 60,000 monthly traffic that we explained earlier, you could make more than double of what you make of Google adsense.
Selling your own products
Your audience has come to you, this means they will be trusting you and if you are able to get audience from search traffic, you will benefit even more. It is believed that search traffic generate 4 times or more than any other traffic in total.
Now that you have your visitors, you can promote them your products. If you have visitors on some tutorials you can create an ebook that would help and sell them for small price. You must be clear and convincing enough to sell your products.
Pat Flynn from SmartPassiveIncome.com who earns over 70,000$ a month now shared his experience from back in 2008 where he said he made 2000$ a month selling an ebook at 19.99$ per unit.
Meanwhile ByRegina.com made almost 1000$ out of her 1500 selling her own service and products in the earning report mentioned earlier.
Be honest with your audience
Choose any of the monetization technique, you must always be honest with your visitors. Never promote products for commission until they add value to your customer. This way you can gain trust from your audience which would help in a long run.
Pat Flynn has explained how trust from his audience has helped him sale over 307 eBooks in a month totaling a revenue of over 6000$.