KONAMI's Pro Evolution Soccer  is the world's second big football simulation game franchise. Though they were number one once but EA sports out smarted them for last couple of years. But now it seems that finally PES is ready to takeover again since they have made a lot of improvements in their new game i.e. Pro Evolution Soccer 2016
Here is the detailed pro evolution soccer 2016 review.
Gameplay:
This year PES makers seemed much serious about their approach on things what really matter in Football and a Football game. In previous version of game, it was much difficult to handle the tricky dribbles but this time they have improved that in PES 16 it has become quite helpful to handle such dribbles and sliding has also been enhanced. While talking about attack it PES makers definitely don't deserve much credit since it is quite the same as it was last year. Same dribbling technique, lacking special tricks with carried out with right stick on a controller which is a major aspect of beating and dribble pass the defender. Besides they seemed to be more focused on adding celebration moves.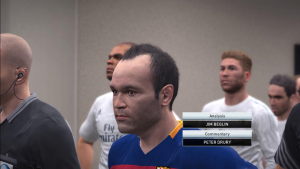 Konami have extended their license UEFA Champions league and UEFA Europa league. It features all the major leagues along with 11 stadiums initially which they might update soon.
Graphics of Pro Evolution Soccer 2016:
PES makers were also concentrated on improving graphics which we can see in the game. Pitch's grass is more visible and when it rains you can also see the rain droplets pouring down which was of course not very good in previous games. Also the facial textures and expression of players look amazing and more realistic than ever that's why it received much acclaim from the gaming circles receiving a rating of 9/10 from game spot.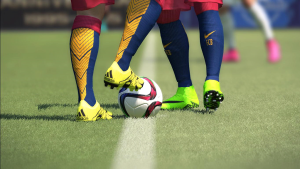 I also got my copy of PES 16 today and I am glad that at last this year my money was well spent.