Samsung is preparing a successor to the previous Galaxy J5. i.e. Galaxy J5 (2016) is under the phase of construction. As per few sources in India have claimed that J5 (2016) have entered India for the sake of testing and it boasts a beautiful 5.2 inch screen.
Galaxy J5 (2016) Tech and Specs:
The leaks from GFX bench shows that the new Galaxy J5 bears a 5.2 inch screen sporting a resolution of a mediocore 720p. On the camera front it has been provided with a 12MP camera with a similar sensor as we have seen in Galaxy Alpha, the front camera is a trending 5 MP shooter. On the horse power end it have a decent 2 GB RAM, 16 GB of built-in storage and is powered by an average Qualcomm's Snapdragon 410 cortex A-53 Quad core CPU clocked at 1.2 GHz. The new J is not going to provide the Android 6.0 Marshmallow on stock rather it comes pre-loaded with common Android 5.1.1 Lollipop which majority of the current gen phones have.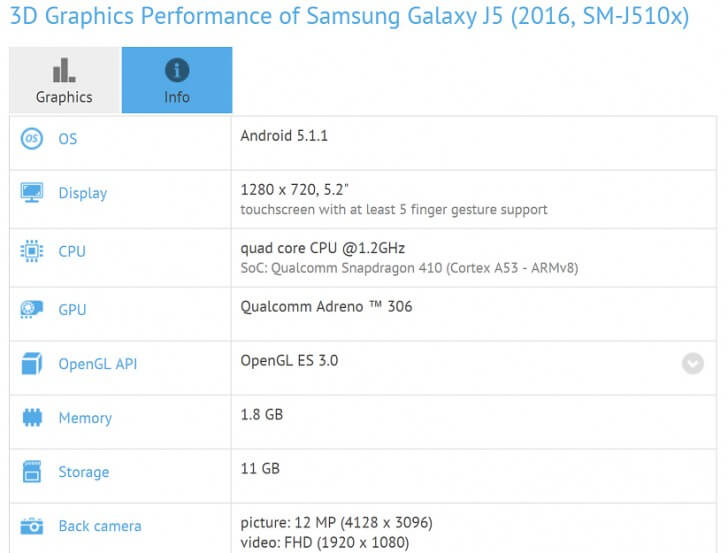 If you are seeing the new Galaxy J5 (2016) a massive upgrade over the previous one then you are wrong, it is just a few RAM bumps and screen tweaks. However, pricing will be much reasonable than the previous one.