FramaRoot is a one-click android rooting app. It is not unlike other rooting apps such as Evasion tool and others. Using Framaroot app, you can also un-root the devices.
You will be able to install Super SU binary along with Gandalf and Aragorn stuff and custom shell scripts can also be executed while rooting using this app.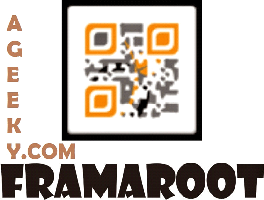 While using most of the rooting apps you will need a computer or some other android device to help you out. Amazingly same is not the case with fram a root app. You don't any such devices to root your phone with framaroot app. All you have got to do is install the APK for this app and you can root your device within a matter of few seconds.
How to download and install Framaroot app:
Note: Download links are at the end of this post.
Look if your android version is compatible with fram a root app.
Download framaroot app using the link at the end, as mentioned.
Run the download app choosing Super SU or Super user.
Select any of the Lord of the Rings character such as Boromir or others.
Re-boot your android device after installing framaroot.
Now you can root your phone using framaroot apk.
Compatible Android version with Framaroot app:
Android Eclair – v2.0 to v2.1.
Android Froyo – v2.2 to v2.2.3.
Android Gingerbread – v2.3 to v2.3.7.
Android Honeycomb – v3.0 to v3.2.
Android Ice Cream Sandwich – v4.0 to v4.0.4.Android Jelly Bean – v4.1 to v4.3.
Android KitKat – v4.4 to v4.4.4.
Android Lollipop – v5.0 to v5.1.1.
Where do I download Framaroot app?
Here is a link where you can download all the version of framaroot app according to your android version.
Stay tuned to AGEEKY for more.