Not everyone is able to afford a good android phone but if they still want to use android apps and games then they don't need to worry because they can enjoy all the fun of these blessings like android emulators that can play all the android apps and games and all you need for it is a personal computer, which I am sure that most people have.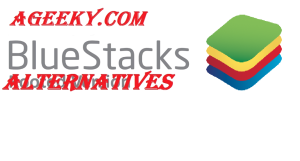 Blue Stacks is one of those emulator apps where you can run all the android apps, games and can have all the fun without spending money on expensive android phones. And even if you do have an android, but you want to enjoy those games on a bigger screen, want to run beta-stage tests or you want to work with developer oriented things that these emulators can become very handy.
As I have already mentioned Blue stacks, yes it is top used app on the internet which people use for the purpose. But Blue stacks is not alone in this race. There are a number of other apps that are used for the same purpose. Well if you didn't know about other apps, here we are going to tell you top 3 of these apps that serves as Blue Stacks alternatives.
So here are the 3 Best BlueStacks alternatives that you would love to use:
1. Console OS (Best Blue Stacks alternative):
When talk about apps that are in the same race as Blue Stacks, Console OS is the best competitor or in fact according to some users and experts, it is more than Blue Stacks. This run very good on your Windows PC but it is more of a Linux thing that runs better with Linux and may not completely compatible with all the software/hardware versions of PC. For instance, it is not compatible with AMD or NVIDIA hardware but runs better on Intel graphics. That is why you must check for Console OS support list before you go ahead with the download.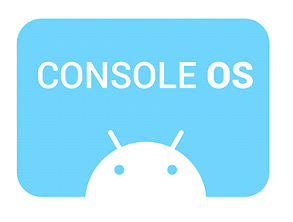 Some of the significant features of Console OS that makes it even better as compared to Blue Stacks are listed below.
It can run two side-by-side apps so you can have better look on what you're doing.
It also gives you support to import from Google Play Store.
Currently Console OS supports KitKat but developers are keen to develop Lollipop support in near future. Being a Gamer, you should know that it support Open GL ES 3.1 which shows that how good can this run high quality android games without any obstacles and filthy lags. Another impressive thing of this app is its boot speed that and it works real quick.
And guess what this amazing app is totally free on internet and you don't need to pay a single penny for it but this will not stay forever and soon you can expect a pro version with added features and the developers might ask you for money so till then you can enjoy.
2. Andy Android Emulator:
Andy Android Emulator is another of those typical but very good android emulators that hold the top rankings in its respective field and used for both Windows and Mac devices. It can give a great relief when you are sick of your android's mini screen and not enough data and you want to go with something big. Besides all the things it provides, another good thing is that it is very easy to download, install and use. And not just this, its amazing features make it a very good choice when you are looking for some good blue stack alternatives. Here is a list of some of the escalating features of Andy.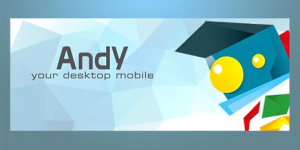 On your desktop, you can use your smart phone as your controller to play the android games on Andy.
You can also have access to all the local files, camera and other settings via your smart phone.
You can also stay connected with your IMs such as Viber, Line and WhatsApp even while playing games.
With Andy Android there will not be much difference left between your smart phone and PC since it works as a bridge between the both. So if you are looking for some good android experience on your PC and you don't want much complexity either, then you can surely go for this Andy Android Emulator as Blue stacks alternative.
3. You Wave Android Emulator:
This is another of the top rated android emulator on which you can rely for good android experience on your Windows operated PC. This is compatible with all the current windows versions available such as XP, Windows 7, 8, 8.1, and 10 which makes this a very good plus point for the app. Plus it is supported on both 32 and 64 bit architectures of the Microsoft windows.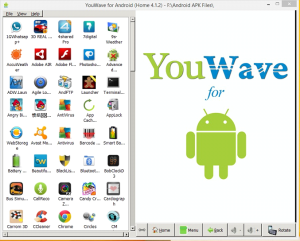 If you love android gaming and most probably you do, then you are going to love the multiplayer game experience using this emulator since it gives an amazing smooth game experience.
You Wave also come with its built-app store along with google app store where you can download some of the other amazing apps. Though you might face some problems regarding your PC speed issue with You Wave but that does depend on the compatibility so you have got to look for the version before you download it that is compatible with your Windows.
The reason we put it on the last number in our list is that it doesn't come free and it costs about $19.99 because of its premier version. Though you can get it from piracy websites (if you know what I mean) but we do not support that all and we force the purchase of legal content.
Here we suggest that you gather all other information about the software from its website about all the features for your satisfaction because you should make sure that you don't waste your money since it is precious. We can assure you that this is the app you can trust, but still you should look in it yourself first.
So these were the best Blue stacks alternatives that are available right now on internet and they have everything up to your need and satisfaction.