KitKat 4.4.4 is the last version in the android's KitKat OS before the release of Lollipop. Version 4.4.4 is the certainly the fastest and better OS in all the version besides the fact that some people weren't upgrading from 4.4.2 to 4.4.4 because they believed that 4.4.2 is better. This was really strange coming from users since 4.4.4 has overall better features and speed than the older version of the android. Since Google is the main power source behind android that's why it has put it in all the Mobiles and other electronic devices such as laptops and even Television.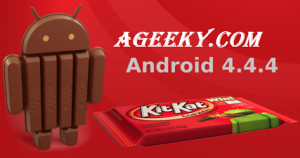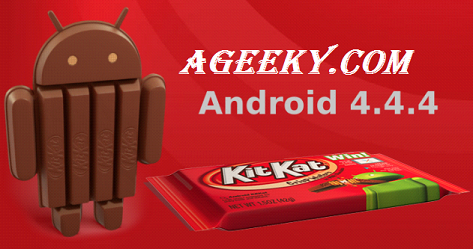 Currently many users are facing bugs and other issues with the latest Lollipop version and that is the reason why users want to stick to Android KitKat until they overcome all the issues with Lollipop.
There are not one but many reasons that why you should upgrade from 4.4.2 to 4.4.4 and we are going to mention few of the reasons here and you will know that Yes! It's time to go for the better.
Android's KitKat 4.4.4 makes your device to consume very low power as compared to the older version.
Amazing, smooth and faster multi-tasking is what comes with 4.4.4.
ery light and slim operating system unlike fatty 4.4.2.
Now let's get along with the download and install process of Android KitKat ROM 4.4.4.
Step by step guide on How to install Android kitkat Rom:
Download the KitKat 4.4.4 zip file from this link .
Once the download is done, transfer all the apps from your phone to SD card and run the recovery mode after restarting your phone. You better know how to run recovery mode because the buttons vary with the phone's model.
You've got to clear the cache by restoring all the factory settings which can be done by going to the settings and finding the restore factory settings button.
Now open your SD card in which you have moved the above downloaded file and install it. If it allows you to install some additional things like custom themes and Google Apps, then install them too.
Once the installation is done, Re-boot your system. Re-booting could take a lot of time which may vary depending on the speed of your phone but be patient and it will be done soon.
And there you go with all the amazing and fastest Android KitKat 4.4.4.
Note for Nexus users:
If you are nexus user then you need to know few things here. It is better that you wait for the automatic update of the operating system which you Nexus user do receive via OTA, because auto installing update reduces the risk of any bugs and error that might appear while following the complex steps of manual installation on Nexus. However, if you are not very patient and can't wait for the auto update then you may go for the manual procedure but make sure that you follow every step carefully and don't make a single mistake because that could ruin the whole process and I might come up soon with an article on the installation procedure.