After a lot of research, I was finally able to get something that I was looking for my Company Website. I was looking for something to interact online with my customers, and tawk.to was my answer.
The only reason that I started using Tawk.to was because it was free and fortunately, it has been able to complete almost all of my every requirements.
Post Preview
In this post, I will be discussing some features of the web application Tawk.to that helps you communicate you with your customers online.
Beside, I will also share my story on how tawk.to helped me gain my first conversion with Orange Tech, web design and Internet marketing company.
Tawk.to Review
Tawk.to is an ideal option if you are looking for adding live support for your website. Actually I started using Tawk to from just more than a month now and I am completely satisfied with the service.
The website adds a real time value for your visitors. You will be able to monitor where the online visitors came from, their country, their ISP and IP addresses.
You can just sign up for the website, customize your options and start within minutes. Adding a few lines of script and you will be able to get going.
The image above is a screenshot of Orange Tech Website, as I have mentioned in my about us section, Orange Tech is an IT company me and my friends just started in January. We deal with internet marketing for companies in Nepal and we design websites for national and International clients.
Now back to the point,  the image shows online chat box at the client's end. When a support is available, or logged in to tawk to, the box at the client's end shows online and a client can initiate a chat.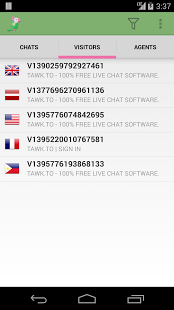 Meanwhile, even you can initiate a message with the client.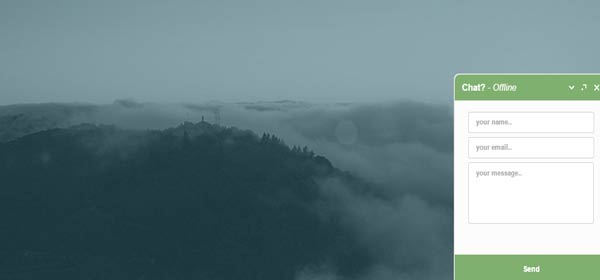 Now, what if the visitor comes to your website and you are not logged in to your tawk to account ?
The visitor gets a message that the support is offline and can leave an offline message.
Beside all of these features, Tawk to allows concurrent chat for free, which means you could chat with more than one visitor at same time. Usually most of the free web applications only allows one chat at a time and concurrent chat is only a premium feature, but with Tawk.to, you can chat with multiple visitors at a time.
My Story – First Conversion
The main reason why I am writing this review for tawk.to is because it helped us get our first conversion for our business. By conversion, I am referring to actual customer that paid for our services and the method was online. Before we got a lot of conversions like name and phone number submissions in different other ad campaigns.
Actually our first ad campaign online that targeted customers outside the country was quite successful with tawk.to as we got our first customer in our first day of campaign and by spending only as little as 10$ on the first day.
What I did was I started a Google adwords search campaign, targeted keywords like, 'cheap web design', 'web design company', etc.
The keywords were quite expensive and costed around 3$ per click.
The ads went live and I could see live visitors in the tawk.to dashboard. I saw one from USA and started the conversation.
'Hello, I am Dipendra from Orange Tech, How Can I help you?'
Later on I asked as a part of customer survey on why she decided to choose us, she replied that she liked our portfolio and was impressed with live chat support.
Our customers usually ask us to add a live chat support, they ask us for a cheaper one, however we always recommend and suggest tawk.to, the free one.
Room for Improvement
The only complaint I have with tawk.to is its application. Live support from a mobile device would be an ideal option for availability, however the application is in demo version and did not work well for me.