Probably a lot of people remember these times when it was totally okay to wait for ten minutes to simply upload a page on the web. If you're not, we can offer you help with history of Internet pages' existence and design.
When the internet first became a thing, only IT departments could build and manage websites. his was because the programming required to run it was very complex. Today, however, website design has evolved to become a full standing industry. To this day, website design determines the fate of many businesses.
But several things have changed compared to the past. A website designer must consider many factors, such as load speed, SEO optimization, content placement, and how the website looks on multiple screens! Let's take a quick look into how website design has evolved over the past 20 years.
The Evolution of Website Design Over the Last Two Decades
In 1991, the World Wide Web (www) was introduced, and the first website, CERN, went live in November 1992. The website was entirely text-based!
HTML was introduced in 1992, and the only way website designers could add structure to a website was by using the <table>.
ALIWEB (Archie Like Indexing for the WEB) came on board in 1993. This was the first Web search engine.
In 1993, the MTV website was launched, and it had the first landing page.
In 1994, Hotwire (aka Wired) added the world's first banner ad on its header.
JavaScript allowed designers to overcome the static HTML limitations, and they were able to bring motion to the web.
In 1996, CNN had a balanced web page where they used text, images, and ads.
Flash allowed designers to be able to add animations and make sites more engaging.
Google Beta went live in 1998, and the internet started to look like how we know it to be today. It became much easier to search the internet.
CSS was introduced and came to stay because of its simplicity and flexibility. It is probably the most essential language web designers must know.
Website Design and the New Millenia
There was an explosive and dramatic change in 21st-century website design. Let's explore it!
The year 2000 brought a new way of doing business online with PayPal!
In 2003, WordPress, the world's leading content management system (CMS), was launched, and blogging was born.
Users of the internet could create their profiles and connect with other users online via MySpace.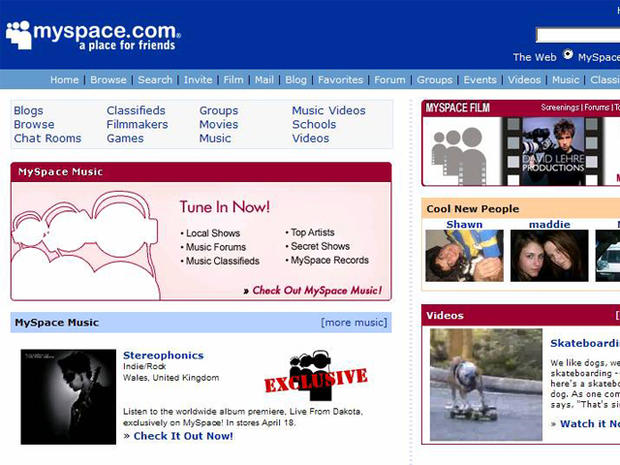 In 2006, Facebook went public, and it changed the way the public used the internet and social media altogether. Unlike MySpace, users could not custom code their pages giving it a consistent look. The website remains simple, clean, and branded, and is the most visited site in the US.
In 2007, web designers had to approach mobile web design from a different angle. The 960 grid, Bootstrap, and Foundation became the base of the mobile web world.
In 2007, the first iPhone was released, and smartphones became mainstream.
In 2009, Flickr, created by Yahoo, allowed people to share and store their pictures online.
In 2010, a responsive design where the same content could be used in different layouts became possible.
In 2014, Inbound Marketing rose, and marketers could offer advice and engage prospects until they become customers.
In 2015, Growth-driven design became key as websites were now the best salesperson for companies. SEO optimization was introduced.
In 2016, social media platforms began to function as search engines similar to Google and Yahoo.
At present, SEO optimization remains vital, and site ranking important. No matter how engaging your website is, it needs to be SEO optimized for users to find it.
Conclusion
Website design has come a long way with a focus on improving varying aspects over the years. It is now no longer a focus on aesthetics but functionality and optimization!