Microsoft CEO Satya Nadella says that the Windows 10 operating system is the "fastest growing version of Windows for both consumers and enterprises,". Also Microsoft revealed during the conference that, Windows 10 is installed on more than 270 million devices around the world. An astonishing figure that has earned it to be faster growing windows version in its history, as well exceeds the reception given to Windows 7.
Windows 10 is already installed on over 270 million devices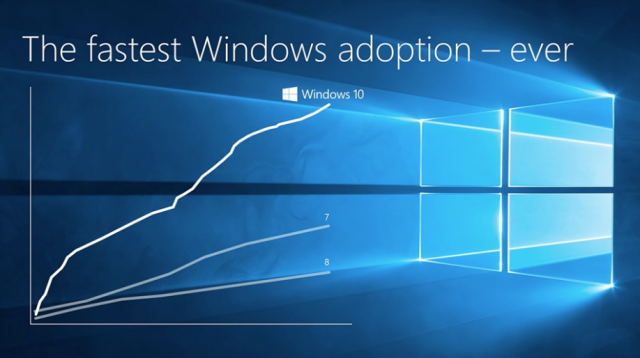 At event Microsoft has also announced the Windows 10 Anniversary Update, free update will add Windows Ink for those who use a stylus, the new update will improve the user experience in writing through said peripheral, also some new features are added to Cortana that lets you hear even if the device is locked, plus new features for Windows Hello. In new update Microsoft will also add some new features which are already known to many of us, company will try to enhance the desktop experience while universal applications could regain that functionality of widget that lets you watch computer information in real time on your desktop. The free upgrade is scheduled to end in July barring some extension from Microsoft. Based on the level of acceptance of new Windows, Microsoft expects that its desktop operating system will be installed on at least 400 million devices before closing this year, something completely possible if growth remains.