The Xbox has become Microsoft's battle ground for gaming and it has proven itself to be a formidable champion. The experience it gives to gamer's is extraordinary and superb. But have you ever wondered if there was a way to further intensify your gaming experience? Well, stop wondering because I have got just the stuff you are looking for! I collected 5 of the best gadgets you can use to massively enhance your gaming experience!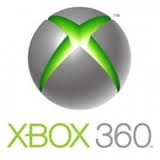 1. Razer Sabertooth Gaming Controller
The Sabertooth was designed by Razer to be the ultimate partner for the hardcore gamer. Not only does it look it was developed by a technologically advanced alien species, it also functions like one! The Sabertooth is structured with six built additional multi-function keys that are customizable to whatever your preference is. It gives a gamer total control of over any ingame situation and allows incredible reaction speeds. Integrated also is an OLED screen that makes customizing the Sabertooth's functionality extremely easy. All in all, the Razer Sabertooth is not your ordinary Xbox controller, with its Reaper-like (Mass Effect) looks and functionality, a new realm of gaming surely awaits you!
2. Astro 40 Gaming Headset
Every gamer needs a decent audio system. A solid surround sound system is great, but only if you don't have neighbors! A decent gaming headset is what you need! The Astro 40 Gaming Headset is there to provide you with the best audio experience possible with its superb sound quality! Gaming headsets are not only for audio purposes though; they are also great tools for communicating with your team mates! The Astro 40 also excels at this with its 6 mm unl-directional noise cancelling microphone.
3. Dual charging station
This is one of the basic requirements of hardcore gaming. If you are a true gamer, then you probably have one of these. But if not, then it's time treat yourself to one of the best gadgets for the Xbox. Though it has a simple function, a dual charging station allows you to charge two controllers at once ensuring that your gaming is never unnecessarily interrupted by powerless controllers. The Xbox 360 dual charger even allows you to use one controller whilst charging the other. What else would a gamer need, right?
4. External Xbox 360 Hard Drive 250 GB (for backup)
An extra Hard Drive, that's what! Unknown to man are the reasons for Microsoft's creation of the 4 GB version of the Xbox. Fortunately though, they came followed it up with an external 250 GB Hard Drive. A coincidence? You tell me. Anyway, if you happen to have the 4 GB version of the Xbox 360 and are laughing at the joke that it's storage is, then it's probably time you go get the Xbox 360 250 GB external Hard Drive!
5. PGE Device – GAEMS G155 (LAN party/while travelling)
Now this, my fellow gamer's, is the definition of innovation. The GAEMS G155 is a Personal Gaming Environment. In other words it is a portable case that can house your Xbox 360. Its basic function is to make your console portable! Imagine being able to take your Xbox virtually anywhere you want to! To a friend's house where you can have a LAN party; or perhaps on a road trip or a cruise! The mere idea of being able to take the Xbox anywhere you desire is already incredible enough but it doesn't stop there. The GAEMS G155 also has a 15.5 inch HD Display, full spectrum stereo audio and dual headphone jacks! This one is certainly for the true gamer!
All of these gadgets were designed, built and marketed with the gamer in mind. They promise to take your gaming experience to a higher level, and they definitely live up to that promise! So if you're looking for something to spice up your game why not try any of these incredible gadgets, you won't regret it that's for sure!
+Aubrey Samson is a a freelance programmer, an annual mountaineer and a former mathematics tutor. During her free time, she spends time watching missed tv series on her 3D tv, listening to music and composing songs as well. Her favorite music genres are pop and R&B.