If you are an iPhone fan but for some reasons you are compelled to use Android or if just for fun you want to have iOS experience then you are on the right place to know how you can give iPhone look to your Android. We're going to introduce you to some of the best iOS launchers for Android.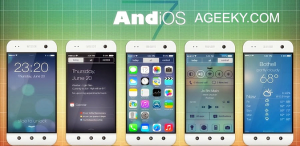 Top 3 IOS launcher for Android:
1. Espier Launcher:
This is an app for which you don't have to use the word 'Probably' because it is one of the best launchers that gives your android an amazing look of an iPhone. You can create folders just like iPhone, you are enabled to customize all the icon sizes and folders, layouts and texts. This brings no change to you widgets and other shortcuts and they are always functional with an additional iOS look.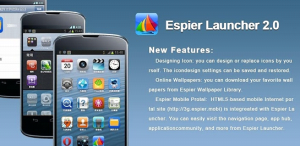 2. One Launcher:
This another of the highly ranked iOS launchers for Android. It provides you with all the amazing customization features and with more options as compared to Espier. Once installed, when you open the app, it brings you the experience screen on tapping that, it takes you to your new look of Android phone that looks like an iOS. A very good thing about this app is that it gives the look of iOS 9, in which very few apps developers succeeded.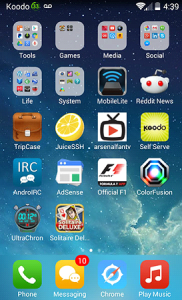 Just like iPhone you can create the folders, have all the iOS looks of wallpapers, themes, gestures, shortcuts and effects. One launcher is compatible with Android 2.3.3 and all other version above that.
3. iLauncher OS:
iLauncher is another of the highest rated apps on google play store that brings you iOS experience just like the above two apps. Besides all the other features it provides, it also gives you that buzzing effect or sound when you hold an app, just like it does on iOS.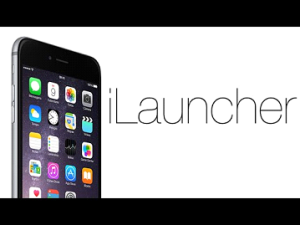 Customization is not very strong point of this app and you can only change wallpapers in this field. Also when you open this app, you'll get a lot of advertisements and add free version of the app hasn't been introduced yet which doesn't make this app very reliable.
And there were the top 3 best iOS launchers for Android and we hope that this post really helped you in giving your android an iOS look.