The topic "Does your cell phone works as spy!" is different to each individual. In an easiest way it can be defined as a device to monitor a particular place or a person constantly. It depends on the people that how they use their cell phone. Now a days there are different technologies to track others activities over the time. There are various cell phone companies like Apple, Nokia, Samsung, Blackberry, etc… which offer such handsets that can easily work as spy. Benefits of using such devices could me many, namely: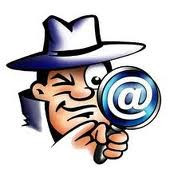 By making use of this technology one can easily track every message or any kind of notes in text format along with date and time which has been deleted from a target phone.
In a restricted area where camera is not allowed to take pictures people can easily take pictures by their cell phones. So here cell phone works as a spy.
Parents can easily track their children's activities over the phone like to whom they messaged or called by simply using spying software which is present in most of the cell phones.
Parents can easily track their children's current location by using Google map with the help of cell phone.
So there are basically a number of ways to track ones cell phone. It is simply done by installing spying software on the phone. There is a technology named GPS tracking facility by which we can track someone within 50 feet of its location. There are so many of spy cell phone gadgets available in the market. All of them have a same common objective that is to locate a person or a place.
Other benefits include:
People can use cell phone as spy when they are in a meeting to record what is being said.
They can also leave the room by keeping the cell phone in the room to know what is being said behind their backs. One can easily install the software secretly to ones phone.
People can also use spy software installed cell phone as a hidden camera. In this case all those cell phones will be able to capture a video or images to a particular range.
Now-a-days more advanced devices are there which can easily capture the sound as well. One can easily track another's movements by simply using these kinds of cell phones.
There are so many spy installed cell phones but only few of them are best that have the capability to track ones location, text message email call history and many other features. Not all the cell phones support this facility.
There are certain negative points as well attached with this technology, such as a person can be continuously tracked by his Boss or Spouse. In some of the countries use of these types of cell phones and gadgets is strictly prohibited. There are chances that this software can be installed to ones cell phone without their prior knowledge which is indeed a serious crime. But there are certain steps that can help remove this application from the cell phone. If a person comes to know that his or her phone is installed with spy software, then the person can easily get rid of this application from his cell phone by simply following those steps. One can also easily locate if there is any kind of unauthorized access to his or her cell phone.
So there are some good points and some bad points of using spy software installed cell phones. It should be used in a proper way. One can easily lock their cell phones by using a password so that any one cannot install spy software on his phone. One should update their operating system to remove spy software from their cell phones. So basically it depends on an individual how they use it but point is that it should be used in a fruitful manner so that any unwanted receiver cannot be trapped by it.
About the author: Kelly is a blogger by profession. She loves writing, reading and travelling. Beside this she is fond of luxury cars and wishes to own one day Toyota Avalon