Far Cry 4 is an action-adventure first person shooter game developed and published by UBISOFT for Microsoft Windows, Xbox-one and 360 and Play station 3 and 4 consoles.
The story of the game revolves around the protagonist named Ajay Ghale, who visits his home place after the death of his mother. He meets his father's friends who fight for a cause called 'The Golden Path' confronting Pagan min whose fates gets decided after the choice made by the player since they are provided with the two endings. Here is a brief guide on all the walk through in the game and all the type of missions and quests this adventure contains.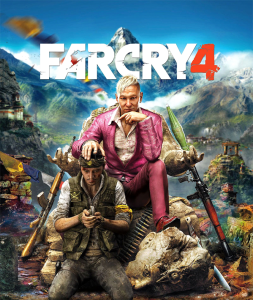 Campaign:
These missions are the main story, following the plight of the Golden Path and your road to Pagan Min. The action of Far Cry 4 takes us to Kyrat. It is a small fictional country situated in the Himalayas, where the inhabitants live according to traditions and simple way of life. However, the country is involved in civil war between an eccentric military warlord Pagan Min and self-proclaimed ruler Kyrat. The main protagonist of the game is called Ajay Ghale. He travels to Kyrat to fulfill the wish of his dying mother. When he arrives, he becomes involved in a struggle between the supporters of the dictator and the guerrillas fighters.
Choose Your Golden Path:
What leader will you side with in the Golden Path? Will it be Sabal, or Amita? See how it plays out on both sides! Read a complete guide about it here.
Side Quests:
There are a vast number of side missions available in the game in which you can fight gangs and perform various other tasks. These are the wide variety of tasks you will find scattered across the map. From Assassinations to Rescues, they can be found here.
Shangri-La Missions:
Finding the pieces of a timeless piece of art is one thing, but travelling to a tripy world with your ghost tiger is quite another. See how to set free the bells while taking out the demons in this side quest walkthrough.
Yogi and Reggie Missions:
These two are the silly simpletons of smoke, and they want your help. Follow the link for a walkthrough they are sure to forget.
Longinus Missions:
Longinus has some interesting ideas about what is right and wrong. He is ready to lend a hand to the Golden Path as long as you help him with a few errands.