Last year Samsung introduced an 8 megapixel RWB (Red White Blue) camera sensor for front cameras which was based on ISOCELL tech in the market. Today, the South Korean company has introduced a 16 megapixel CMOS image sensor alongside 1.0 micron pixels for their smart devices. As per Samsung the brand new S5K3P3 16 megapixel image sensors are available for manufacturers.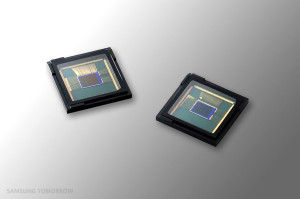 Industry's first 1.0μm Pixels image sensor ready for mass production by Samsung still uses ISOCELL tech:
The organization focuses that the new module measuring under 5mm will permit mobile makers to have negligible camera distension. Samsung declares that the new image sensor will permit clients to snap pictures with higher shading constancy, even in poor lighting conditions, and with less visible commotion. "Using ISOCELL technology dramatically reduces color crosstalk of neighboring pixels by adding physical barriers between each pixel," notes Samsung.
The fresh image sensor is based on the organization's ISOCELL innovation and the organization takes note of that, the little pixel minimizes the "general size and tallness of a image sensor module."
As per Samsung, the brand new 16-megapixel image sensor decreases the module's total height by 20% in comparison to the current 1.12-micron pixels which based on 16-megapixel image sensor modules.
Commenting on the announcement, Kyushik Hong, Vice President and Head of S.LSI Marketing at Samsung Electronics, said, "As a trendsetter in the mobile image sensor business, we are pleased to be the first to deliver the most advanced 1.0 micron pixel imager, which meets both high-resolution and slim design requirements for smartphone cameras. Starting with 16-megapixel sensor, Samsung plans to further expand 1.0-micoron pixel product category and lead the image sensor market for high performing slim mobile devices."
We can anticipate to see the forthcoming Samsung Galaxy Note 5 and Galaxy S6 Edge Plus featuring the brand new sensor. Samsung planned to unpack both big Galaxies in an event on August 13.