If you are music lover and got some talent then you must be looking for Mixcloud competitions. You can also run your own competition on mix cloud. But before that there are certain things that you need to know.
You can't just start a competition easily. You will have go through certain aspects before running a competition. Read ahead and you will know that what are the conditions for competition on mix cloud?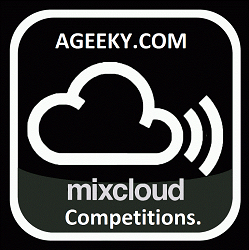 Prizes:
First of all you need to set appropriate prizes for the winners. Nobody does a lot of hard work for no reason. So you will need to make sure that winner gets rewarded from his/her hard work.
We can help you a little if you are concerned, what could be the prizes?
You can gives winner any of the music gears such as a guitar, piano and violin etc.
You can arrange a meeting with a big artist for the winner or you can give them a label etc.
Deciding Content:
2nd thing you will have to do is to decide the content. You will have to see what genres you want to include in your contest and what genre could bring more competitors. This is one of the most important part. If you fail to include an important genre that you might loss more than you earn. You can do following things to give heat to your mixcloud competition.
Making a promotional video for your contest is the best thing. Upload it on Facebook or You Tube to attract a large number of people towards your contest.
All entries should be asked to enter the same style and artwork so that it looks a part of the same contest.
Make sure that you work the maximum territories. The more the number of territories, more will be people. You will get more and more social buzz, engagement and more brand impressions if you have more number of territories.
Judging is most important:
Being a judge is very difficult. Sometimes the participants are so good that it becomes hard for you to decide the winner. Here are few things that you should consider before deciding a final winner.
Location of the participant.
Number of plays and mixes from the participants.
Music style is also very important in this line.
Technicality and originality are the most important of the things that you will need to focus as a judge.
I hope that this article helped you if you are looking forward to have a mixcloud competition.