Affiliate marketing is a great way you could boost the sales of your product. Meanwhile publishers could make decent amount of commissions promoting merchant's products. It is a win-win situation for both the advertisers and publishers.
While there are different ways to monetize your website, while you could always use adsense to make money online, affiliate networks always dominate. With better conversions, people could make decent amount of money from it.
However it is always a confusing task for people, basically newbies to decide what affiliate network could be the better option for them. In this blog post, I would make an honest review on the shareasale affiliate network, compare it with commission junction and explain you the process on how you could get started with shareasale.
Often people ask which affiliate network is the best , while the answer always varies according to the scenario.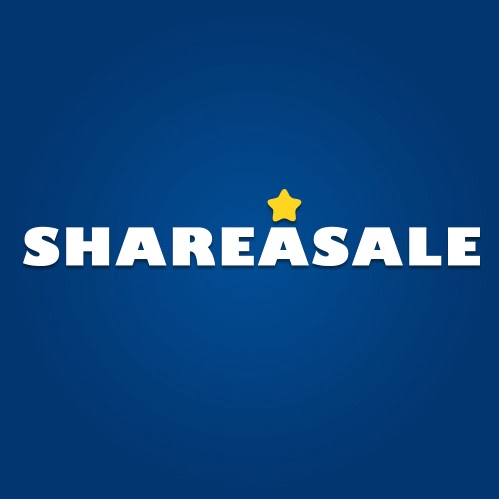 It depends on your goals and resources, depends on who your customers are and also depends on who you want to reach and engage as an affiliate. That is an advertiser point of view, meanwhile publishers often seek for the answeras they choose for the best paying and most reliable network.
Shareasale is into existence from almost 14 years which leaves no question about its credibility. Due to its long existence, trust and reliability, there are tons of advertisers and publishers in the network with thousands of products to choose from if you plan to promote a product in your niche for commissions.
Advantages
There are different advantages for you to choose shareasale. The review not only is committed to provide you the advantages, but later in the blog post, I will also guide you with the exact process that you need to undergo to get started with this affiliate network. I will also explain the payment method and the payment threshold.
There are many marketing tools for your to promote your products and basically these tools are available at no cost. While you have to pay for the tools like landing page creators, email list builder, video creator, pay per call center, you get it for free at sharealsale. Additionally there are different plugins and widgets that you could use to make better of your affiliate campaign.
The other good reason is you get a professional and a friendly support that would guide you to get the best and improve your conversion with shareasale. While this chat and virtual support are free for the publishers, the merchants (advertisers) also get a phone call support in order to improve their sales and revenues.
People usually find the user interface better for shareasale as they have improved over the course of time. The fact that Shareasale is comparatively less expensive than the Comission junction attracts merchants which would give advertisers good options to choose the products they would like to promote.
Additionally another reason you could find shareasale better is you would get a quicker approval and and you could star promoting the product, opposed to commission junction that needs approval before you could start promoting the products.
The approval tip (using the email from your domain, example@yourdomain.com could get you faster approval at this affiliate network.)
Usually you would be paid for every sales or every lead you make at shareasales and to the benefits you would also be paid for second tier on some products. This means you could also enjoy commissions for the sales your referrals make.
While comission junction is the preferred affiliate network for the lead generating companies and internet marketing powerhouses, shareasale is the preferred network for mid sized companies.
The Honest Opinion – Shareasale vs Comission Junction
People usually are confused on which affiliate network to join. As a publisher , I would recommend to join both the Comission Junction and Shareasale as both of these networks are free to join.
The option for the best affiliate network would also depend on the niche and the type of visitors you get. Choose the network that offers better products that would convert well in your niche.
Meanwhile for the merchants, commission junction remains a bit costly than the shareasale. If you are first time into affiliate network advertisement, I would recommend you to try shareasale, as CJ remPains a bit expensive and you would always start cheaper when you are experimenting the results for the first time.
The process
Sign up – The first thing you would do is to sign up with the affiliate network. You would be guided through five step sign up process which is easy and guided. You need an approval to the network before you could start promoting the products of your choice. While you could also sign up for the network with gmail, hotmail and other commonly used email passwords, using emails with your own domains helps you skip the website verification process and might entitle to faster approval process.
Confirmation – The confirmation process is quite easy as you place the confirmation code on your website to verify the ownership of the website that you used to sign up for the network. While you could skip this process if you use the email on your own domain, you could always sign up with free email providers.
Profile completion – Once you verify and then get approved in the network, the first thing you need to do is complete your profile. You will be provided with a to-do-list that you need to compete before you could get your first ever payment after your reach the minimum payout. You need to complete the things like tax confirmation. The network supports payout to different banks worldwide , while there are other payout methods that you could choose on your ease. The minimum payout for the network is $50, while sometimes you could make $100 on a single sale. You will be paid on 20th of every month.
After completion, you will need to sign up for an individual merchant if you want to promote products from them. While some merchants needs to approve you , most of them are fast approving. Once approved, you will be provided with links and banners so that you could promote their product.
Conclusion
While Shareasale might have its own benefit, the decision always remains on the case and scenario. Please leave your feedback below on what affiliate network suits best for you.