Google adsense or simply adsense; is a publishing network run by Google in Google Network sites that allows to run different advertisement either it be text , video or interactive websites and allows publishers to earn money.
The article today is targeted to general audience that are newly or just introduced to Google adsense . The first thing you do is go on and search through internet when you first learn about adsense. This article is targeted for those search users to improve their understanding on adsense.
What you will learn
Information about Google Adsense
Getting Started with Adsense
Process after getting disapproved
Payment Criteria and Thesaur
It was back in 2007, some eight years ago when I was first introduced about Google adsense. One of my friend introduced me to adsense and told me that we could make money out of it. I did a lot of research about adsense, and that was the first motivational thing that drew my attention towards internet and making money online.
Eight years into blogging and I came to know that Google adsense is definitely a major source and I would say a a great support to make money online, basically for starter bloggers. There are definitely different other methods of making money online from a blog , which I have already explained before, but today I will be explaining everything that you would like to know about Google adsense.
What is Adsense
Now that you have been briefly  introduced about Google adsense already, I would like to give you in depth knowledge about Adsense.  Google adsense is a publishing network from Google that has multiple network websites.
There is other service, Google adwords and these two are correlated. Unlike adsense, Google adwords is an advertisement network where advertisers create their advertisement and target their ads under different interests, keywords, geo-location and other targeting criteria and your websites will display the advertisements that meets the advertisement criteria.
So to the general level of understanding,  the ads that are displayed with adsense are those that are created with adwords.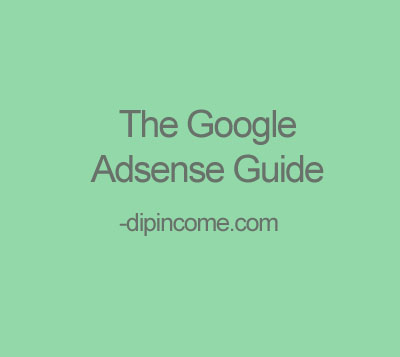 Getting Started with Google Adsense
You will need a website in order to apply for Google adsense. Alternatively YouTube publishers or Mobile application users can also apply for adwords. Besides, blogger or other hosted account could also apply for an adsense account .
For mobile application owners, they need to sign up with Google admob which is different and we would not be discussing this here. For YouTube users, you could sign up with adsense with YouTube but we will be discussing about getting started with Adsense for website users.
According to Google support answers, the registration is a three step process.
Sign Up for Adsense : This is the first step you will need to go through when making a new Google adsense account. Actually there is no basic requirements for websites to get started with adsense, however you will require to have some awesome content in your website with some visitors.Many people complain about not getting approved with adsense and ask basic requirements on getting approved. I would not recommend any requirement as there is nothing specific, however it is recommended you must have some good and unique contents and visits to your website before you apply for adsense.
Place advertisements codes on your website : This is the second process and I would say one of the vital to get approved for your application process. Once your application gets approved in the first step, you are required to create an ad unit and place the code on your website.You will get a blank white space on your advertisements until your website is approved. You will also see a red bar at the top in your account until the application is fully reviewed and approved. Once the application is approved, your ads will be seen at the website and the red bar will be removed from the account.
The Review Process : Once you place the ad code on the website, the review process will get started. This process will take at least 1-2 days. Once the website is approved, your adsense account will be fully functional and then your earnings will start to appear.
Disapproved Applications
The adsense application process is very tough for some publishers as they often get disapproved. Your websites gets easy approval if it follows the guidelines and rules. However at times, people face disapproved application process.
Basically you get reply on what went wrong and you could always fix and reapply for adsense. The application is often declined on two main reasons. You will be declined if you already have an adsense account, in that case you could just close your previous account and then reapply.
In other case, you will get declined because of following reasons :
You have poor and copied contents on your application websites : You will require to have good and unique contents on your application websites. So just do not get carried away and submit an application with a website that is under construction or just do not copy all the contents and then start applying. Get some time, create some awesome contents and reapply for your account.
You have less visitors : Basically there is not a certain estimation on how much visitors you will need before you apply for an adsense account but you should consider getting some readers on your website before you could get started with website. Generally if you have some good amount of visitors, and if those visitors are mostly from search engines, you would barely get disapproved from adsense.
Although there is not a definite guideline on how many visitors you need to get started with adsense, but this is one of the serious questions that people ask. So just to take it as a reference, I would like to share my experience when I registered for a personal adsense account. Although I had an account with some one else's name (I did not own it completely but I used my brother's account), I decided to get a personal account on my own name for dipincome.
It was a year back when I applied for Google Adsense. My blog had five unique blog posts and it was three months old when I applied for the adsense account. Some of my articles already started to rank on search engines and I had around 20-30 unique readers on my blog and all of them came from search engines. This was the reason why my application was approved in the first time I applied for.
The Payment Details and Process
Generally people would also like to know how adsense pays their users and when is the payment happening. Usually you are paid after your account reaches minimum payout threshold which is $100 and the payment is made until the end of next month. For an example, lets say you have reached 100$ at the end of July (using this month as example only because I was born this month), your earnings are validated withing the end of the first week in August and your payments for July will be made withing the end of August. Usually I am paid at the next month in around 20-25.
The payment process varies from country to country. You need to submit tax information depending your country and you are paid with the payment method you choose. The payment methods are Checks, Electronic Fund Transfer, SEPA , Wire Transfers and Western Union. You will need to complete following things before you get paid with adsense.
Submit Tax information : You will need to submit your tax information depending on your payment country. This could be found under payee profile page.
Set Up form of payment : You will need to set up form of payment. The form of payments were described above and you will need to choose one of those that you prefer.
Verify your Payment address : Google adsense sends a mail to your physical address with a pin code once you reach $10 or equivalent. You will need to verify your address with the pin number sent to your address in order to remove temporary hold with your account. This is a must process and you will be eligible to request for address verification once you reach 10$ in your adsense balance.
Share your experience with Google adsense in the comments below. If you need any help regarding Goolge adsense, its application process, please feel free to contact me.