Blue Stacks is emulator software that enables computer and MAC users to run all the APK android files that include all the games and apps available on android. It is developed by an American company that goes with the same name 'Blue Stacks' as does their software. Rosen Sharma is the CEO of the company who founded this company in 2009. Rosen has good history in this field as he was former CTO at MCAFEE and was also a board member of Cloud.com.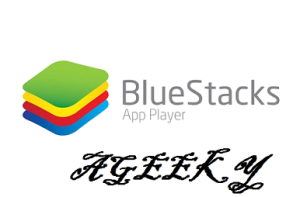 Blue Stacks has approximately 109 million users currently and is the most trusted and used android emulators. Over 10 billion apps are played on the Blue stacks which really is a milestone for the developers.
You can download the free beta and also complete versions from the internet. Beta versions come with a little package of apps that include some of the main apps such as WhatsApp and Viber etc. It is good that you download the beta testing software first to have your satisfaction before you for the full download. Below is a beta download link to download blue stacks on PC
Bluestacks Beta Download link:
For beta download link click here.
Once you are done using the beta version and if you are satisfied with the software then it is the time that you go for the complete version of the software that comes with all the apps that you want to run on your PC and have all the fun. Below is a download link for the full version of blue stacks for PC.
Bluestacks full download link:
Click here for full download of blue stacks.
Blue Stacks 2:
Blue Stacks recently released their updated version of the software named 'Blue Stacks 2' on the 11th December 2015. This new version is faster and has surprising features that can really enchant your heart. Though the software still needs a lot of betterment and work, here is our look on some of the cool features of Blue Stacks 2.
1. App Fixes:
For Black hole patching, many games including Subway Surfer, Temple Run 2 and other have been fixed in the Blue Stacks 2. Well this is a really good news for gamers, isn't it?
2. Zoom-In and Zoom-Out support:
Now you can have better look on the apps with this amazing Zoom features that are part of all new blue stacks 2. If you are Angry Birds or Castle clash fan, then you are surely going to love this feature.
3. Screen Re-sizing:
This is the features which was desperately awaited by the blue stacks user and now it is finally here. Now you can re-size the app window according to your needs and screen size of your monitor so that you can work better and have a better look on what you're doing along with using blue stacks.
4. Android Notification bar:
Though it has already been the part of the app, this times it comes with more updates. You can have all the messages from all the apps in your upgraded and hence better notification bar with the Blue Stacks 2.
Bluestacks download link for pc:
Click here to download.