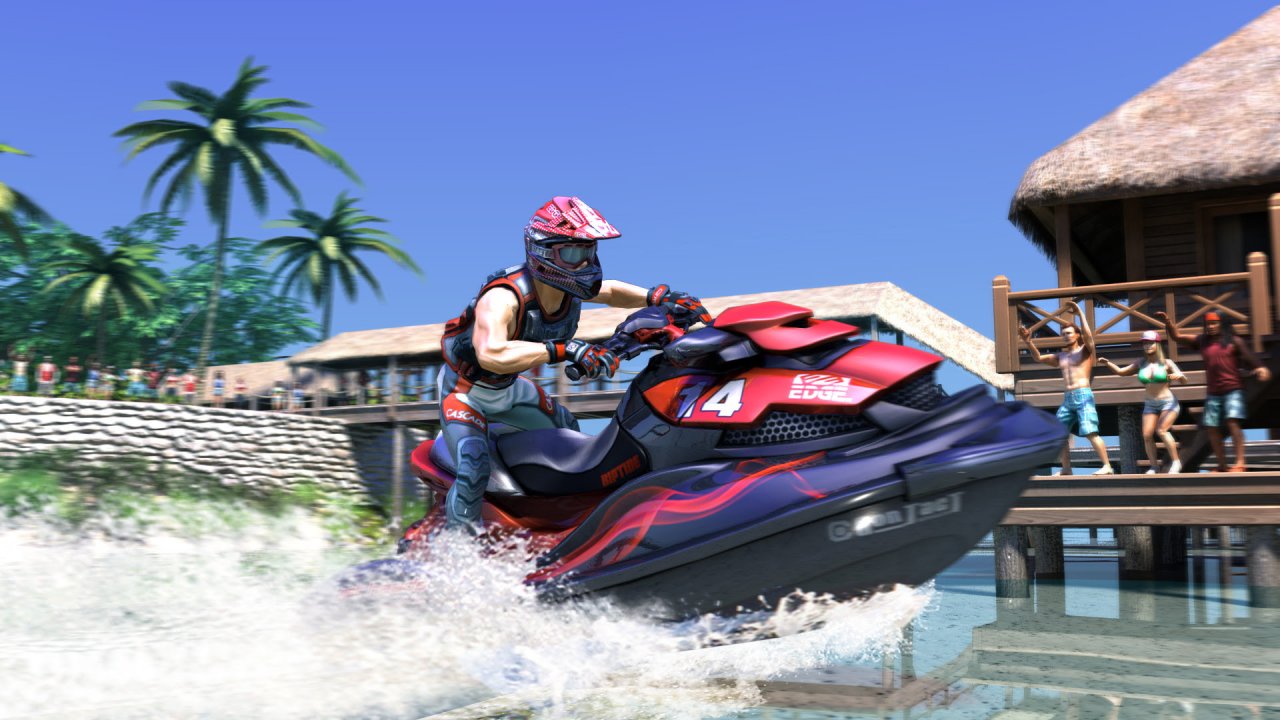 Zordix today affirmed the arrival of Aqua Moto Racing Utopia to PS4, initially it was solely available for Wii U with some shitty type of graphics and very poor optimization. However, Zordix is pretty sure that the PS4 version will be pretty keen with optimization and of course graphics are  to be upgraded. Alas! say no to Xbox one and PC here.
Although we just know that this epic game composes of first-person view, online gameplay, and split-screen play.
Here's what Zordix said in their announcement today:
Today we stand tall, though signs of battle mark our battered armor. Our spellbound swords have slain the Monsters of Lag, pure will killed the beast of Framedrag. Our thin lines held while massive hoards of evil beings called Bug threw themselves at us as if their lives never mattered.

Those dark times have now passed and our future looks bright. In this early morning light we hunt the last remnants of chaos from our midst. Two lands have been conquered, our old from distant east and now a new one, its neighbor. This new land is also filled with tradition and endless bounty, though it is still treacherous and full of roving bands of adventurers, just like us.

Our spells spun together visions of a future to come, sound and movement that helps bring calmness to a life of stressful storm, bring vivid color to a life of dull gray, bring at least a single drop of strength to a battered soul.

As we expect the hills of tomorrow will rise as high as today. We the wizards of Zordix look steadily ahead and as the horizon comes closer it is now time for bed.
Gameplay