Razer Saber Tooth is a massive game controller for X-box 360 and PC which runs directly and shows no problems on X-box but on PC people faces many problems detecting and using this device. Now if your PC especially windows 7's device manager doesn't recognize your game pad, don't worry we've got a solution for you.
Recommended: Razer sabertooth unboxing.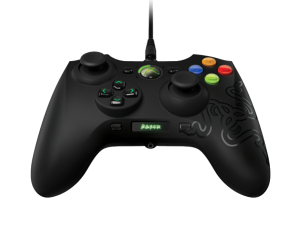 Steps: How to do it?
First you've got to make sure that you've installed Xbox 360 controller software on your windows and if you have not then download it from here and follow these steps after.
Plug your device in.
Open the device manager on your windows and open the Razer saber tooth with the exclamation mark on it by double clicking on the thing. If you can't see the option at all, then try plugging it in every USB port on your device.
Click the driver tab there and then after that click the 'Update Driver' button.
Click on the browse computer for driver option and search for something like Windows common controller for Windows class.
In the manufacturer column choose 'Microsoft'. Then in the model column choose 'Xbox controller for windows' and go for the latest version of the device if there are more than one option being shown.
Update driver by hitting the 'Next' and 'Yes' on the update driver warning Pop-up.
Now if it has worked you'll see the light on your controller.
Get rid of XboxStat.exe:
There is a exe file that gets installed with the driver and consumes a lot of CPU speed which could be sometimes up to 90% and is named 'XboxStat.exe'. Now follow these steps to get rid of it.
Open the search and type 'Msconfig.exe' and open it.
Click the startup button and scroll down to find the Xbox 360 accessories which is going to be something like this C:/Program Files\Microsoft Xbox360 \XboxStat.exe and uncheck its box and then click on OK.
Restart the system after doing this and then you will no longer be bothered by this file.