In many circumstances call recording might prove to be useful. Users can find various paid and free call recording apps in the market. But do you know which is the best call recorder for Android?
Are you using any call recording apps for android?
Hello friends! Today we will have a look at the best and free call recorder for Android. Though some Android devices are equipped with auto call recorder but others require an app for call recording.
Here we will have a look at some call recording apps which are worth looking at as well as are free to download.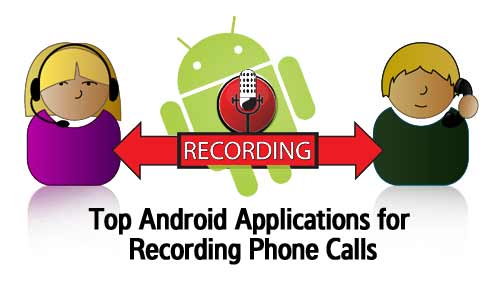 By: Appstar Solutions
Automatic call recorder for android is the app which is simply the best of all the apps. It allows the users to record all the calls whether from stored numbers or unknown numbers. This app allows you to save all the recorded files to the Dropbox and further you can listen to the recordings.
By: Global Effect
Automatic call recorder for android is the app used to record the calls automatically and allow the users to listen to those recordings at any point of time. this app also allows users to record in formats such as MP4, 3GP and MP3. Users can also share the recorded files via cloud apps, MMS, SMS, messaging apps and many more.
Call recorder for android is a very simple and useful app for call recording. It allows users to lock the recorded file so as to prevent it from auto clean.
All call recorder records each and every incoming/outgoing calls automatically. It saves all the recordings in the 3GP format by default. Users can even send the recorded files via Skype, cloud storage including Dropbox, Facebook and Google Drive as well as through email.
This app helps in recording the calls after only when the user wants to. It reduces the size of the recorded file as well as save the battery power.
These were the 5 best call recorder for Android. These all help the users in recording the incoming as well as outgoing calls in some file format. Further, all these apps are downloadable from Google Play at no cost. All of the above listed apps will further automate the tasks as well which includes converting of the recorded audio files into conversations or into any other format and even users can mail/share them with their friends and relatives. All you need is to check that these apps are supported in your android device or not. Personally, I recommend trying these apps.
What are your thoughts about these apps? Did you like any of them? If you are using any other call recorder for android please do share with us.