Lapcare launches a pen drive which can be connected to both PC and Mobile phones. Named as Infinity Duo Hybrid Dual, the pen drive comes with a standard 2.0 USB port on one side and a micro USB connector on the other
It has 8 GB of storage
Weighs about 10 g and
Can be connected to smartphones or tablets which support OTG function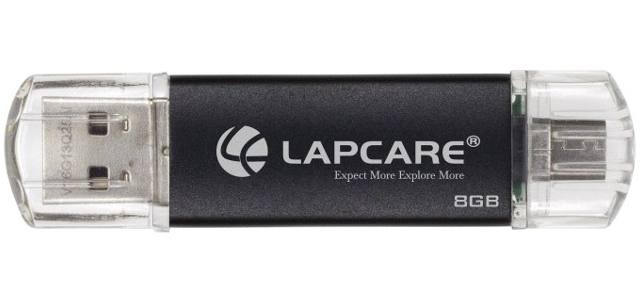 Our Infinity Duo Hybrid Dual pen drive allows users to store their entire digital world on a USB 2.0 drive. Its large capacity and fast USB 2.0 data transfer speed allows users to save time as they can access, edit and transfer applications faster.
– Barkha Bosman, Marketing Head at Lapcare India P. Ltd. said
Pricing and Availability
The device comes with a price tag of Rs. 599 and a warranty of 5 years. It will be available through lapcare national distributors in India.