Friendship day is on the cards. On this amazing day, you can celebrate the wonderful relationship – friendship.
To celebrate friendship day, we bring you some best and cool whatsapp statuses for friends.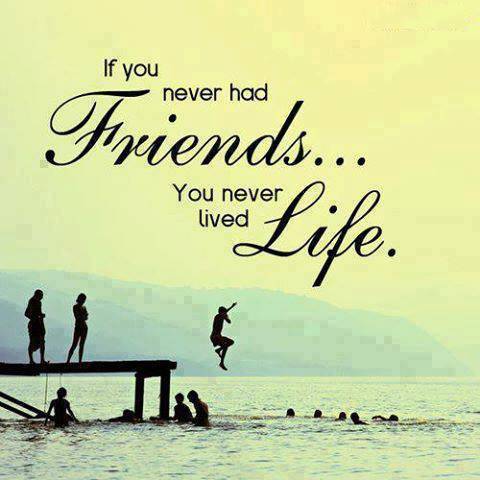 Cool WhatsApp Status for Friends
1. A good company can change even the baddest people.
2. Friendship is more worthy than wealth.
3. Having a faithful friend is like a medicine for life.
4. True Friends are not made but born.
5. A true friend is best of all the blessings.
6. A good friend is God's way of caring for us.
7. True Friendship be like money, easy to make but not to keep.
8. A true friendship would never end.
9. A person without friends is like a plant without life.
10. My friends are my estate
11. A day spent with best friends is like a day spent well.
Do Checkout: 101 Funny WhatsApp Status Collection
12. Friendship is like a mirror in which you cannot hide anything.
13. Friendship is solely based on trust.
14. Friendship is a like a golden ribbon that ties the bonds.
15. A brother might not always be a good friend but a good friend will always be a brother.
16. True friendship can be seen through the heart and not eyes.
17. Your best friend sees the 1st tear, holds the 2nd and stops the 3rd.
18. The better part of one's life consists of his friendships – Abraham Lincoln
19. Love begins with friendship.
20. True Friendship be like air, which can't be seen but felt.
21. My only friends – I, Me & Myself.
22. Silence in a true friendship hurts more than anything else.
Do Checkout: 51 Lustige WhatsApp Status
23. In a good friend, you would find a 2nd self.
24. Love's temporary but friend's forever.
25. Friendship multiplies your joy & divides your sorrows.
26. Don't let a friend down when he/she needs you the most.
27. Only way to destroy an enemy is to make friends with him.
28. I prefer walking with a friend in the dark rather than walking alone in the light.
29. Friendship is one mind in two bodies.
30. The language of friendship is not words but meanings.
31. A true friend is the one who's always there for you.
32. A true friend can tell when you're faking it.
33. A friend is the one who gives you complete freedom to be you.
So, that's all for this post.
Don't forget to comment your favorite whatsapp status for friends.