All of us felt sad when we completed dying light since it was such an awesome franchise that came up with real entertainment and gaming fun that completely enchanted the hearts of gamers. Many of the gamers played again and again but finally it has to end somewhere.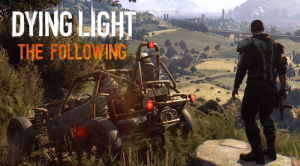 However, the good news is that the Polish developers have got some good news for gamers since they are coming up with the enhanced edition for The Dying Light named 'The Following' which is to be released on 9th February 2016 for Microsoft Windows, Play Station 4 and X-Box one console.
This will be the final pack that will contain all the expansions and even enhanced edition of the original game including all the DLCs. This was supposed to be released earlier but due to some technical issues the developers had to delay it but finally it is going to release on the date mentioned above.
Good thing is that those went for the enhanced edition earlier are going to get the free update on steam and they don't need to buy again.
Bozak Horde and Be the Zombie modes are also the part of this ultimate new edition with the addition of ultimate survivor bundle and Cuisine and Cargo missions.
Lead designer Maciej Binkowski claimed that, "This will be the better and most scarier version with ultimate zombie challenges on the search for items, supplies and ammo".
"We didn't want to follow a beaten track and just re-release our game in a new wrapping with the current DLC added on that's why for the last half year we've been working on a ton of enhancements that we're now going to make available to everyone. We're adding bonus post-game content, a Nightmare difficulty level, nearly 100 new animations, new NPC models, advanced AI behaviors, and more. One year after the original release, Dying Light will be even bigger", he further added to his words.
And yes we do agree with him after watching the trailer as we could see the clear enhancement in graphics and enemy with better IA. New parkour moves are also the part of the edition. There are also a lot of improvement in the gameplay including all the audio with scarier zombie and their growls. Though it still isn't some special game of the year edition.
Ok! So am really excited about playing this new enhanced edition – The Following and we're expecting to be more entertaining than the original version though it won't have that good story as it was in the original game.
So stay tuned to our site for more news on upcoming Dying Light – the Following and many other games and tech.