Hey guys ! I'm Prashanth Sadasivan from Andro-Build. I'm here to write some articles for iTechChat. This is my first post in this website and I hope I will be writing many more. So the title says it all ! This post is about how to root Xiaomi Redmi 1S.
This phone was first announced in May 2014. It will be on sale from 2nd of September on Flipkart. Before going to the main topic of the post, let us first cover the specifications of this particular device. The key specifications are :
Xiaomi Redmi 1S Specifications
It is a Dual-SIM smartphone
4.7 inches screen with Corning Gorilla Glass 2 protection
1 GB RAM and 8 GB Internal memory
Android 4.3 Jellybean (MIUI)
Quad-core 1.6 GHz processor
8 MP primary camera and 1.6 MP secondary camera
Do read: Xiaomi Redmi 1S vs Motorola Moto E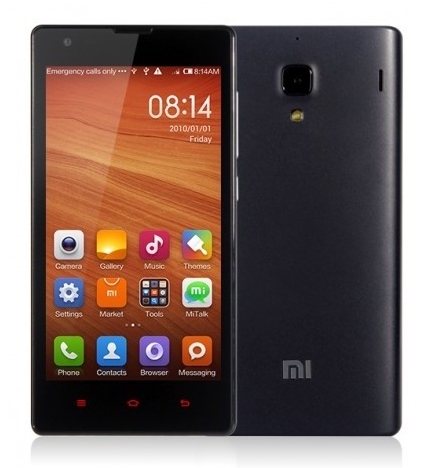 These were the specifications of the device. Without wasting anymore time, lets jump to the rooting procedure. Please note that for rooting Redmi 1S, you must have a stable version of MIUI. It can be rooted by flashing a Update.zip file through the Stock MI-Recovery.
For that, you will be needing the Update.zip file. So you can download the file from this link. The link I've given, will redirect you to the official forum of MIUI. Register an account there and download the Update.zip. For rooting Redmi 1S , follow the below steps.
Do read: Xiaomi Mi3 Review
Root Xiaomi Redmi 1S
Please note that rooting your smartphone will void your warranty.
Download the Update.zip to your computer. Connect your smartphone to your computer with the help of an USB cable. After your Xiaomi Redmi 1S is recognized on your computer, you have to transfer the Update.zip to the internal memory. The directory of internal memory is located by this path : Computer\HM 1S\Internal Storage .
Make sure that the Update.zip file is copied to the root directory of the Internal memory. Once the file is copied, disconnect the smartphone properly. You must first use the "Safely Remove option" in the computer before disconnecting the smartphone. This step is to be followed to ensure that the smartphone is disconnected properly.
Now you need to reboot the smartphone to its Stock MI-recovery. Go to the updater application. Press the Menu button. You will see some options. In there, you need to select "Reboot to Recovery" option.
In the Stock MI-recovery, you will be asked to select your preferred language. You have to select "English" as your preferred language.
In the next step, you need to select the Update.zip so that it will be flashed and so, your smartphone will be rooted. Select "Install Update.zip to System". It may take a couple of seconds. Now you need to select "Reboot".
This will be the last step. Once your smartphone is rooted, you need to select the Security application and then, activate the root permissions. That's it ! Your smartphone is rooted successfully.
By this way, you can root your Xiaomi easily. If you've any doubts, just leave them in the comments section. Hope you liked my first post. Expecting some feedback.