Facebook messenger is an online app that allows chatting facility for mobile Facebook on your android and IOS devices. Facebook have disabled the built-in chat feature on phones and you'll have to install this messenger app in order to enjoy the chatting facility on your favorite social site. But a question that arises in a user's mind that How to sign out of Facebook Messenger? Since there is no logout button.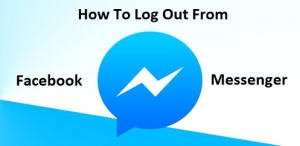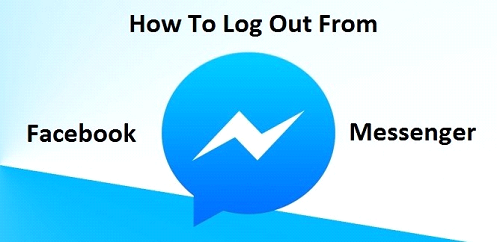 When I started using it for the first time, I didn't know how to log it out and it caused me some privacy issues if someone else got their hands on my phone. That was a matter of some concern so I started searching Internet and came out with some of easiest ways to log out Facebook messenger.
So here comes the purpose of writing this post that I want to tell you how to easily logout of messenger application for all Windows phone, android and IOS users. So let's get on with it.
How to sign out from facebook messenger on Android devices?
Logging out of Facebook messenger is a problem that worries people. Even I was one of those who tried the most conventional un-install and re-download method since there is no log out button in the app. But then I found out this solution. Just follow the easy steps.
In your android device Go to settings.
Go to the applications and then go to manage applications option.
To log out go to 'Messenger' and clear all the messenger data and cache.
By doing this it will delete all of your previous login data and you will be able to see login option again in messenger.
How to log out of messenger on Windows Phone?
In windows phone follow these steps to perform the function.
Go to face book messenger settings.
Go to 'Privacy and Terms' and then go to 'More resources'.
After that go to 'Developer payment terms'.
At the right bottom of the page you'll see the log out option which will log you of Facebook as well as messenger app. Open messenger to re-confirm.
How to log out of messenger on iPhone?
Sorry iPhone users that I kept you waiting but we can't forget you of course. Here is the method for you to do the thing.
First step is to open your Facebook app.
Now click 'More Menu' which will bring you to settings.
Scroll down the page and open 'Account settings'.
Then go to 'Security'.
In it, tap the 'Account' button there and tap 'Deactivate Account' button.
Give the following reason to De-activate your account, 'I have another Facebook account' and then click Opt out receiving future email.
Tap the 'De-activate' button.
This will log you out both from Facebook and messenger app.
Now login again to your Facebook account which will active your Id keeping you logged out of messenger where you can see the login button.
We always feel happy to come out with the easiest of solution for your problems. So keep visiting our site and know more about the solution to your technological problems.