Mobile phones have developed immensely, leading to the production of smart phones like HTC 8S. This phone is designed to make improvements to both one's personal and business life. It is easy to tell how effective the phone is by reading a review on HTC 8S. The first thing that stands out about this smart phone is the way it looks. The design is very easy on the eye, available in a variety of beautiful colors. It can be an advantage to a person who wants to complement an elegant look with their phone. Bright colors can also make it appear fun and playful.
The rest of the device's hardware is made in a way that protects and hides vital parts of the phone. It has a chin which can be removed. When it is opened, the slots for the SIM and micro SD card are visible. The phone can support an additional 32 GB, allowing the user to expand the available memory according to their preference.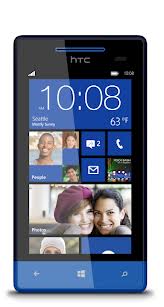 Design and Display
HTC 8S has a sleek look due to its entirely flat screen (measuring 4.0 inches), which has no protruding buttons. On the side of the phone, there lies the volume rocker keys and a camera at the back.
Camera
The 5 megapixels camera with autofocus and LED flash allows people to take pictures in an original way, allowing them to explore their creativity. This is enhanced by lenses which are built into the phone, as well as a big display. It also has the ability to flash automatically in the event when there is insufficient lighting. After clicking the photos, the HTC's camera function provides easy options to share them.
Media & Entertainment
For a music lover, the phone provides better sound quality, complete with enhanced base and high notes. The vocals are crisper, allowing one to experience music in studio production standards. It is possible to access up to seventeen million tracks with this phone. People who love games can improve their skills with the phone's Xbox Gaming function. According to a HTC 8S review, it is even possible to watch movies and videos in great resolution. It is a great tool to have in the event that one has several hours of waiting to do.
Battery Backup
The phone has a non-removable Li-Po 1700 mAh battery and due to the design of the HTC 8S, which has a sensibly sized screen, it demands less battery life. People can now use their phones as much as they need to; including internet and entertainment options. This can be done without the need to charge the phone as frequently.
With this phone, it is possible to get access to an account where you can store all your important information. Since this platform exists online, it is possible to access the information from anywhere. This is an insight in this regard. Getting more information will assist people get to learn ideal specifications and features.
Pricing and Availability
The HTC 8S is available for purchase with a price tag of 18,499 INR.