How to protect files or photos that you would not want your friends to see?
Well, most of us will suggest to install a third party application like AppLock or Smart App Lock to password protect or lock apps.
But now-a-days, most of the smartphones does not require any third party applications to lock apps. In this article you will get to know how to lock apps on Xiaomi Mi3 smartphone without installing any third party applications.
Also Read: How to Enable 'OK Google' Hotword Detection from any Screen
Lock Apps on Xiaomi Mi3
The process of password protecting or locking apps on your Mi3 smartphone is really simple. You are simply required to make some changes to your phone settings and you are done.
Here you go:
Go to the device's general settings
Click on Security – Privacy protection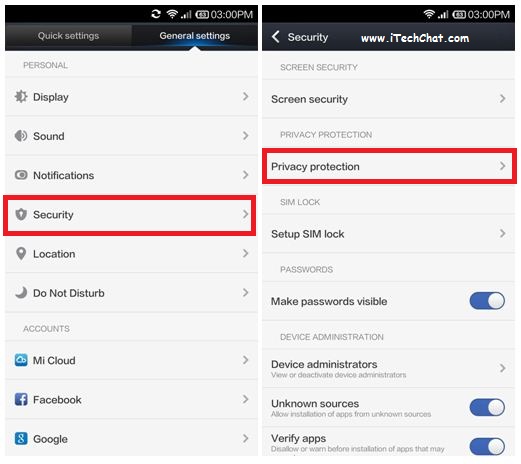 Also Read: How to Root Xiaomi Redmi 1S
In the privacy protection page, click on Permissions option
You are required to set the desired pattern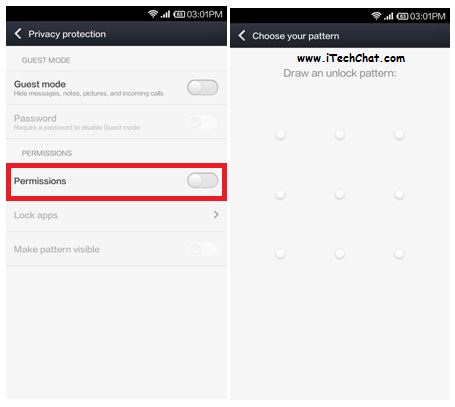 After confirming the pattern, go back again to the privacy protection page and click on lock apps option
Select the apps which you want to lock and you're done (We have locked just the Gallery)
Also Read: How to Speed up Android Phone Disabling Animations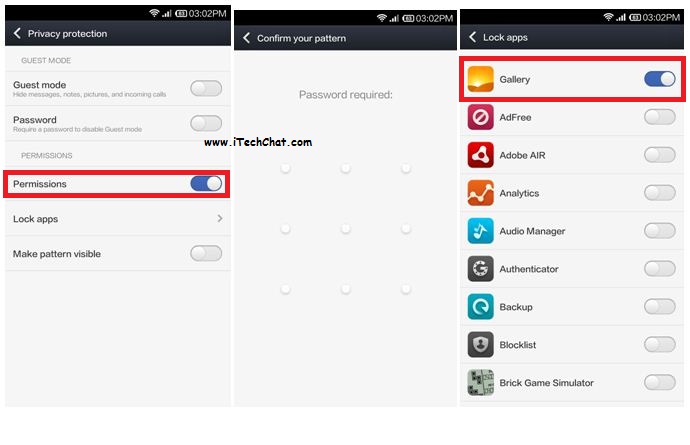 Now every time someone opens the locked app, he/she will be required to enter the pattern to open it.
That's it …
Hope this helped you to password protect or lock apps without having the need to install any third party applications on your Xiaomi device.
Comments are appreciated !!!