People always get confuse before buying a smartphone about whether they should go for the one with the removable battery or non-removable. There aren't many companies except Apple whose phone had internal batteries now with the addition of Samsung Galaxy S6 that has internal battery.
Common human thinking should be like that we got to go for removable battery because what it is easy to replace in case of low battery life but this is also a fact that still Apple were the once with the most no. of phones being sold even though their phones have non-removable batteries. Now that's because the quality of their batteries is too good it might last very good for years.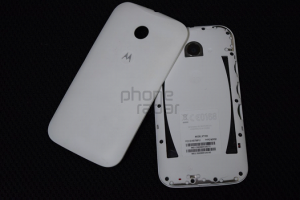 Advantages and Dis-Advantages: Non-Removable VS and Removable battery:
It is good to have a non-removable battery because removing the battery from the phone reduces its life time. While removing the batter dust and other things enter the phone which also effects the performance of the phones while Removing battery let dust particle enter the phone and effect its performance.
Phones like Sony Xperia and Motorola gives more appealing look as a unit with non-removable battery while,
It gives a normal look like every other phone having that division of battery section and phone.
Companies such as Apple assures that since they are making a phone with non-removable battery, they make it so good that will last for years and having even better battery life while,
You might not get a good battery and you may replace many batteries to find a good one.
It is hard to trust a phone with non-removable battery when you're buying a second hand because what it has poor battery life and you can't even replace it and that's why these phones have poor re sell while,
other phones can be bought with a good battery and you can easily trust it.
Phone with non-removable battery doesn't survive in cases like they fell in to water since you can't open it and let it to dry while,
you can easily open up the phone and let the thing to try and this might as well easily save your phone from being destroyed.
Now you know the dilemmas which people face before choosing the respective phones and I can hope that this post helped you with your choice of phone.